GB Time : 9:30AM, 19th September- 9:30AM, 10th October, Beijing Time
Delivery Time: Expected End of December 2023
Zoom65 V2.5--Special Edition
Case Finish: 3 Anodized +1 Electrophoresis(E-White)
ZOOM65 V2.5--Essential Edition
11 case colors of the original V2 are retained.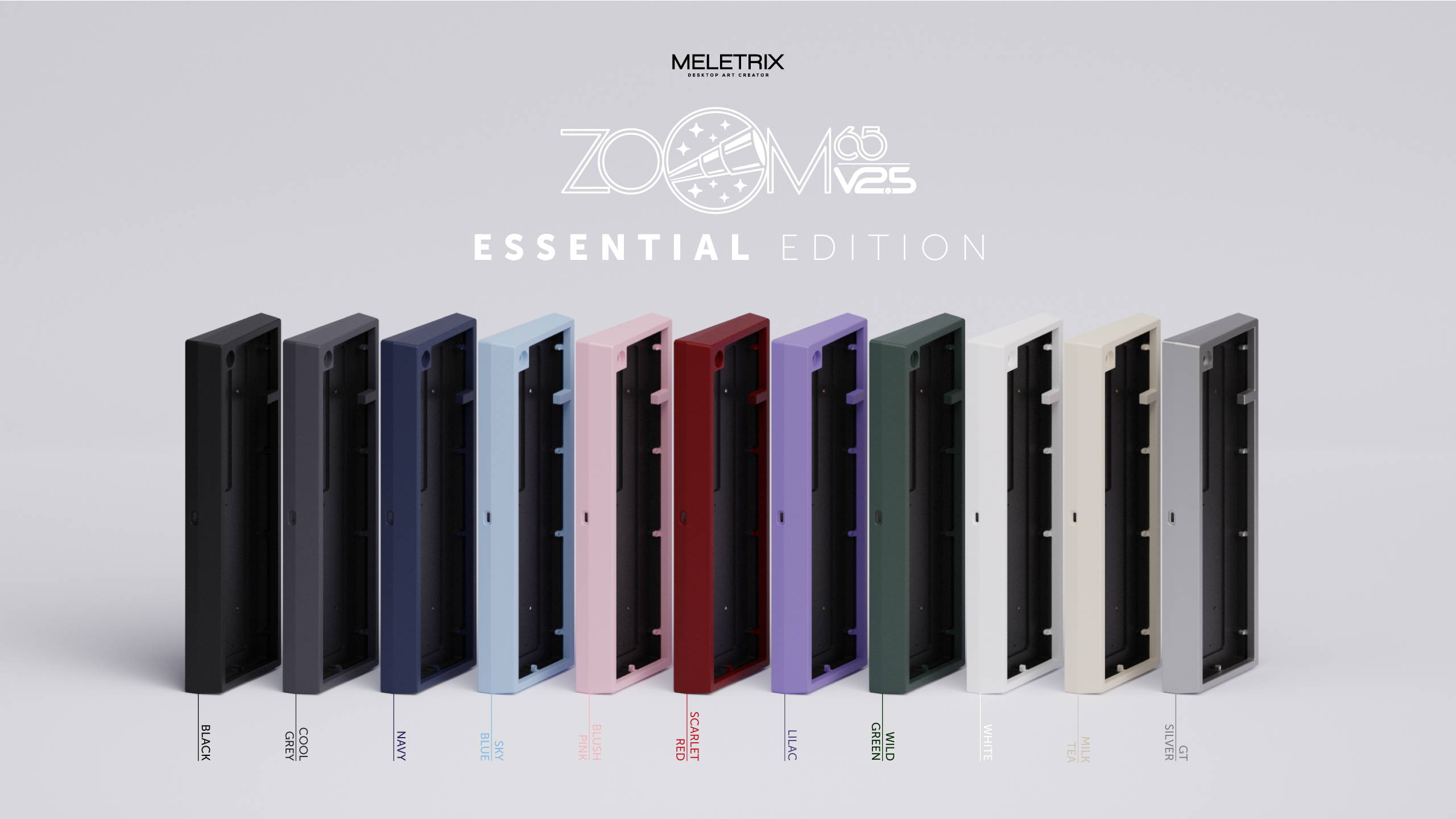 NOTE: Ivory Creamy is changed to Milk Tea (same as ZOOM75 milk tea) in V2.5.
OPTIONAL NIGHTLIGHT KNOBS & WEIGHTS
What's New in Zoom65 V2.5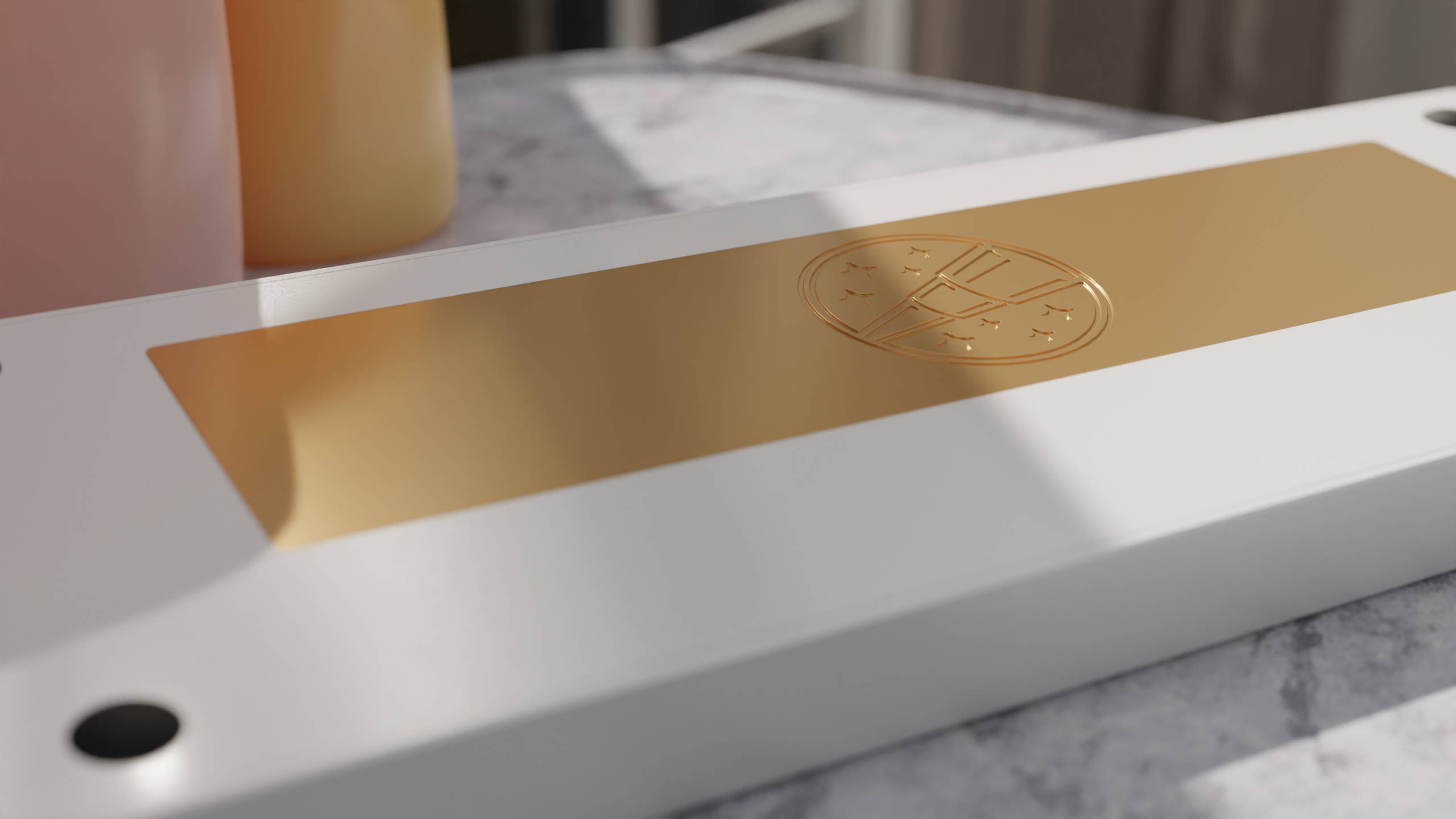 Newly added colors and designs
Added 4 new colors: 3 anodized + 1 E-White, and the bottom case is upgraded to Alu material.
Note: Only the SE version has an aluminum bottom case, while the EE version still uses the glass or PVD backplate design.
Change to default Nightlight knob
It uses the same nightlight knob as the ZOOM Pad that can feature illuminated elements to provide visual feedback or aesthetic appeal.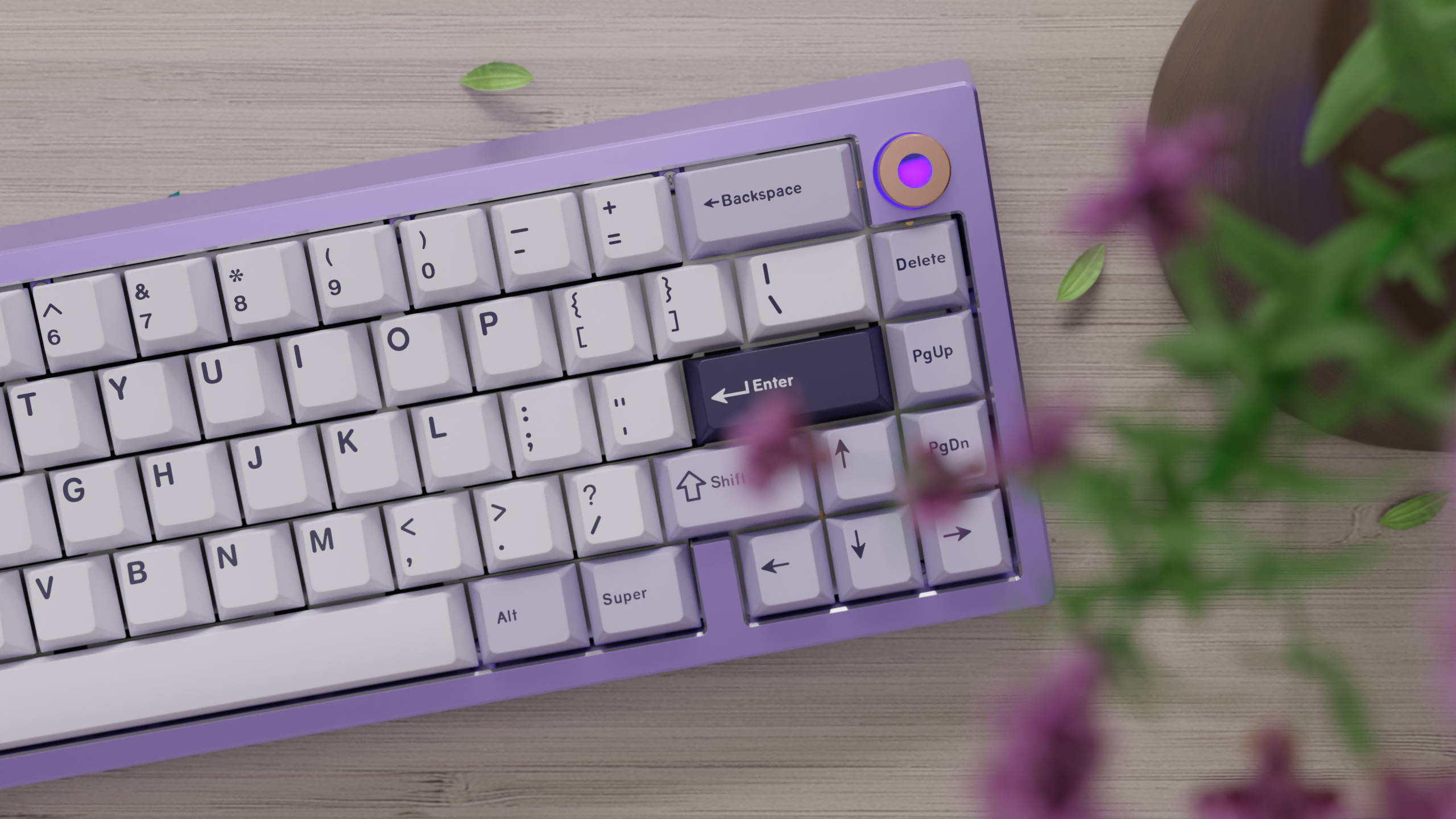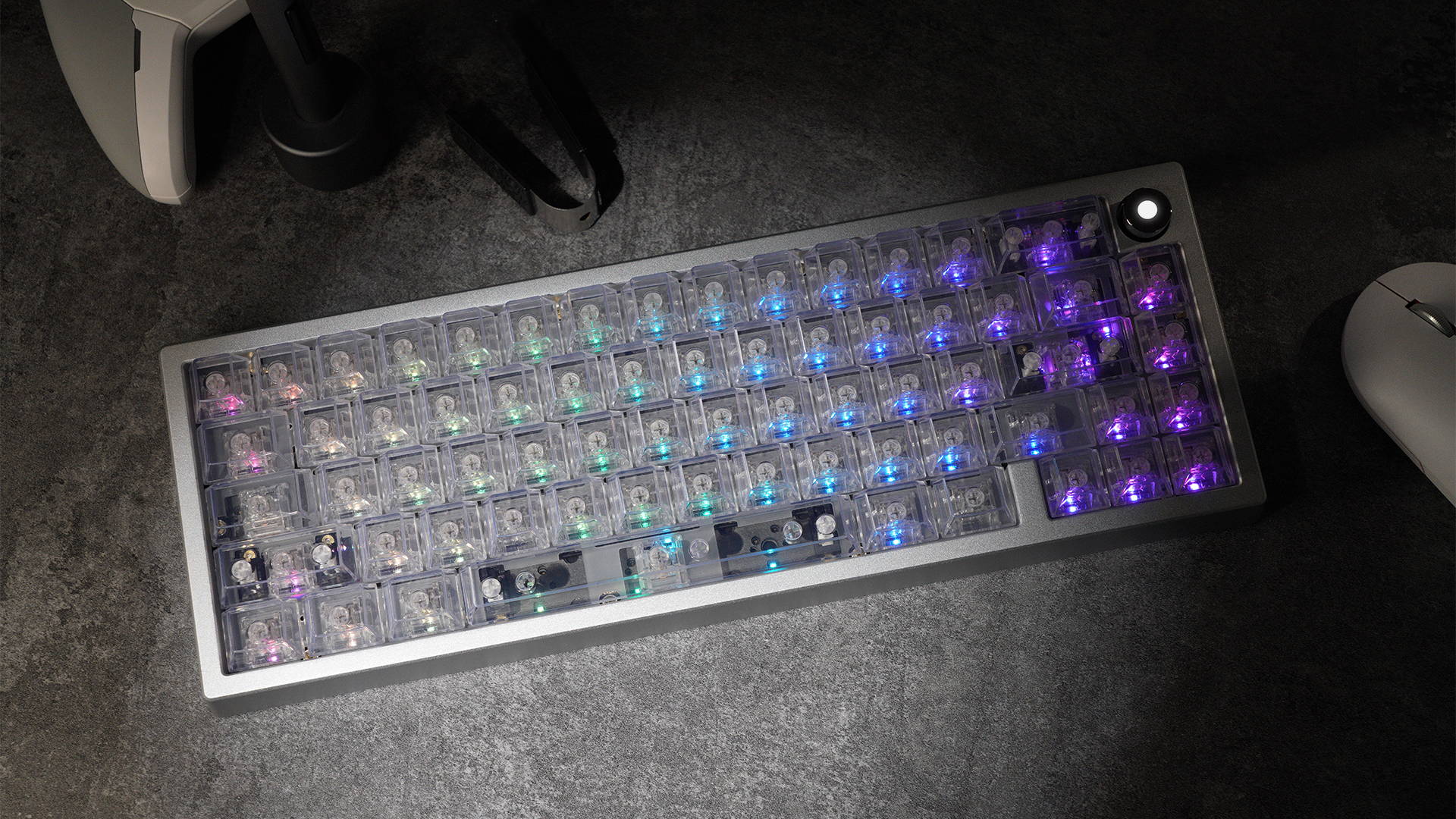 upgrade to Tri-mode PCB, Per-key RGB
The Tri-Mode PCB enables per-key RGB lighting, offering a diverse selection of colors and effects to enhance your visual experience.
customized knob--SPINNY FRIENDS
Lovely Spinny Friends Knobs also as an add-on option. Featuring a cute animal pattern design, they offer a unique companion for your keyboard.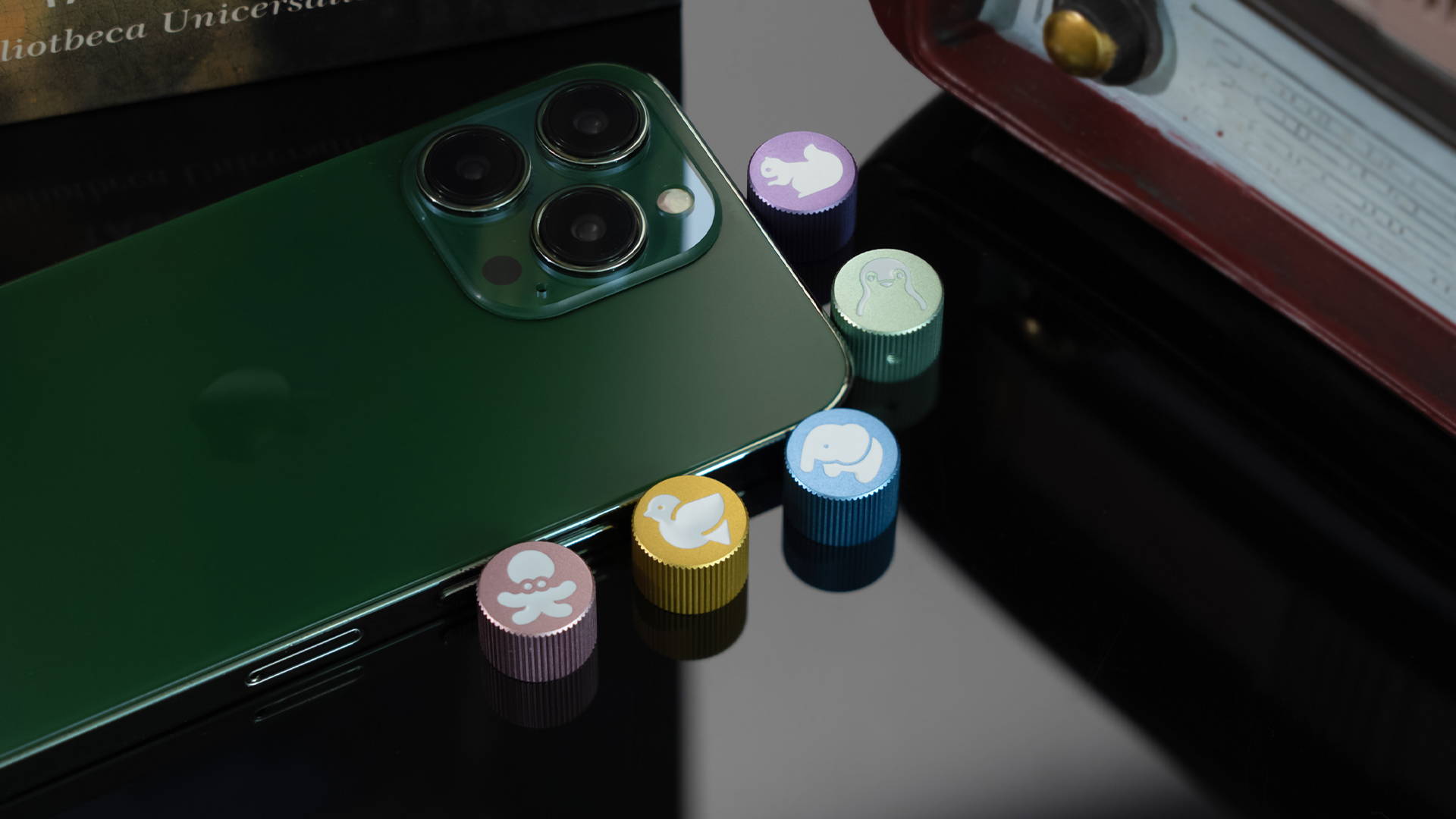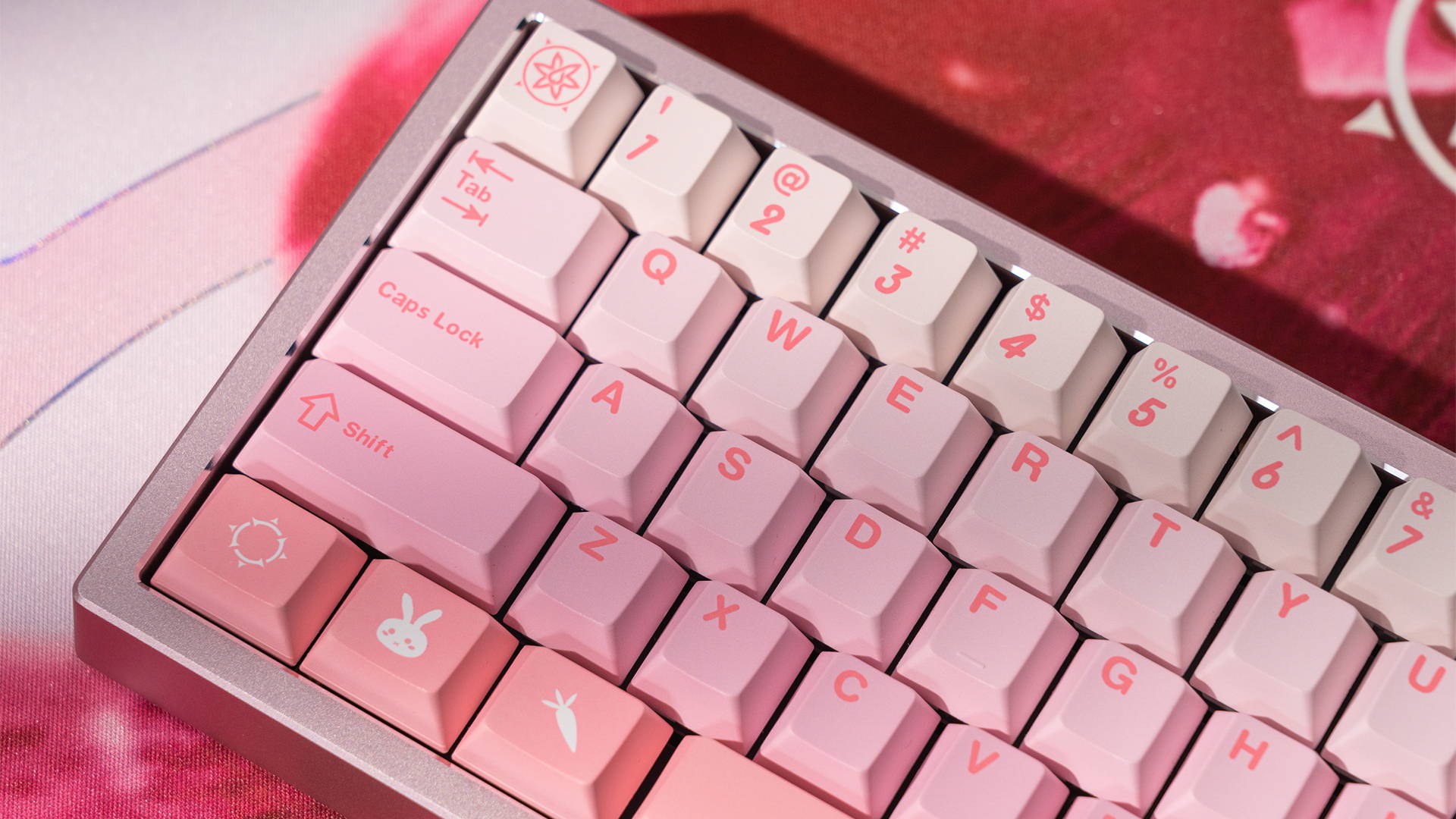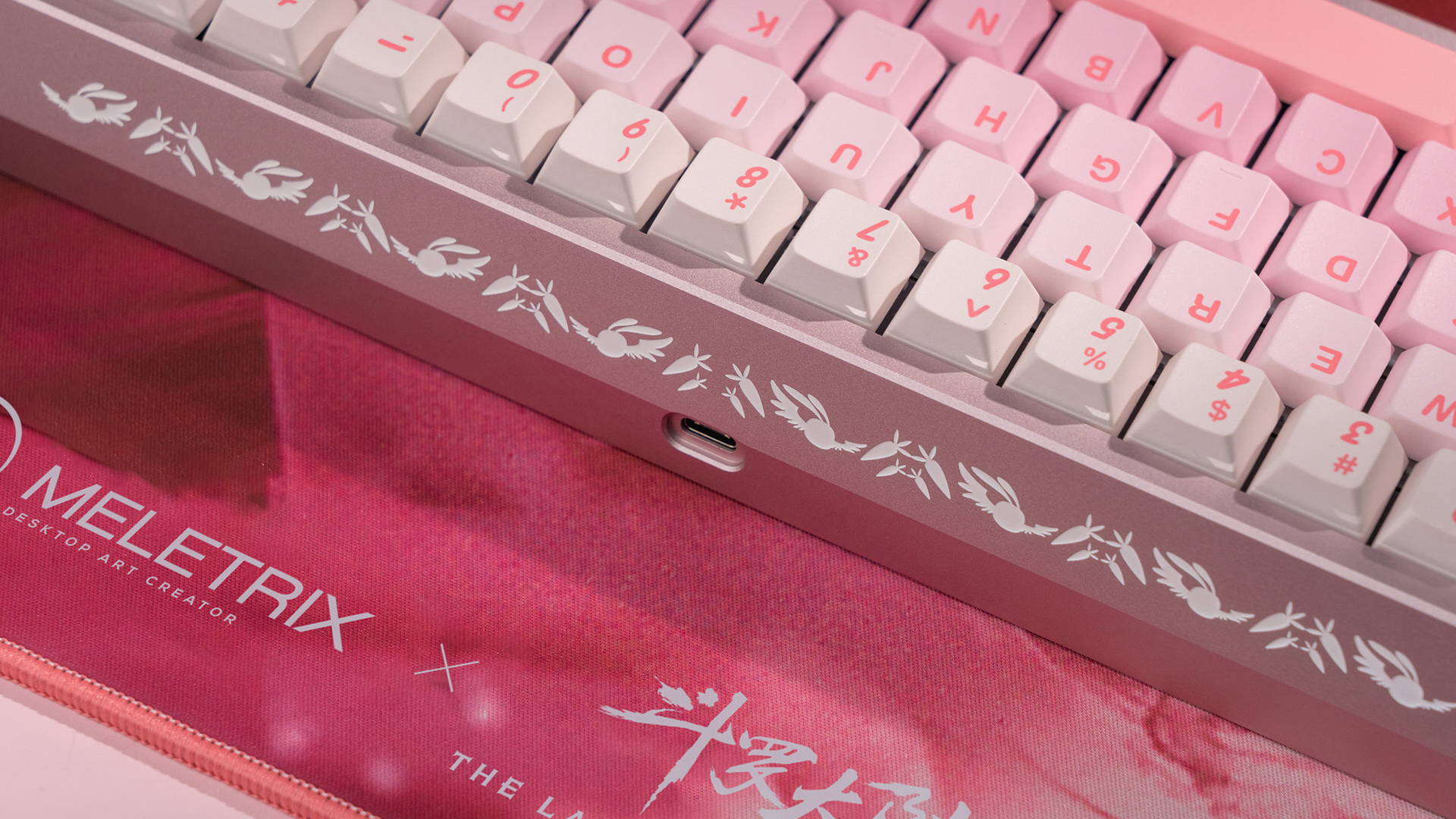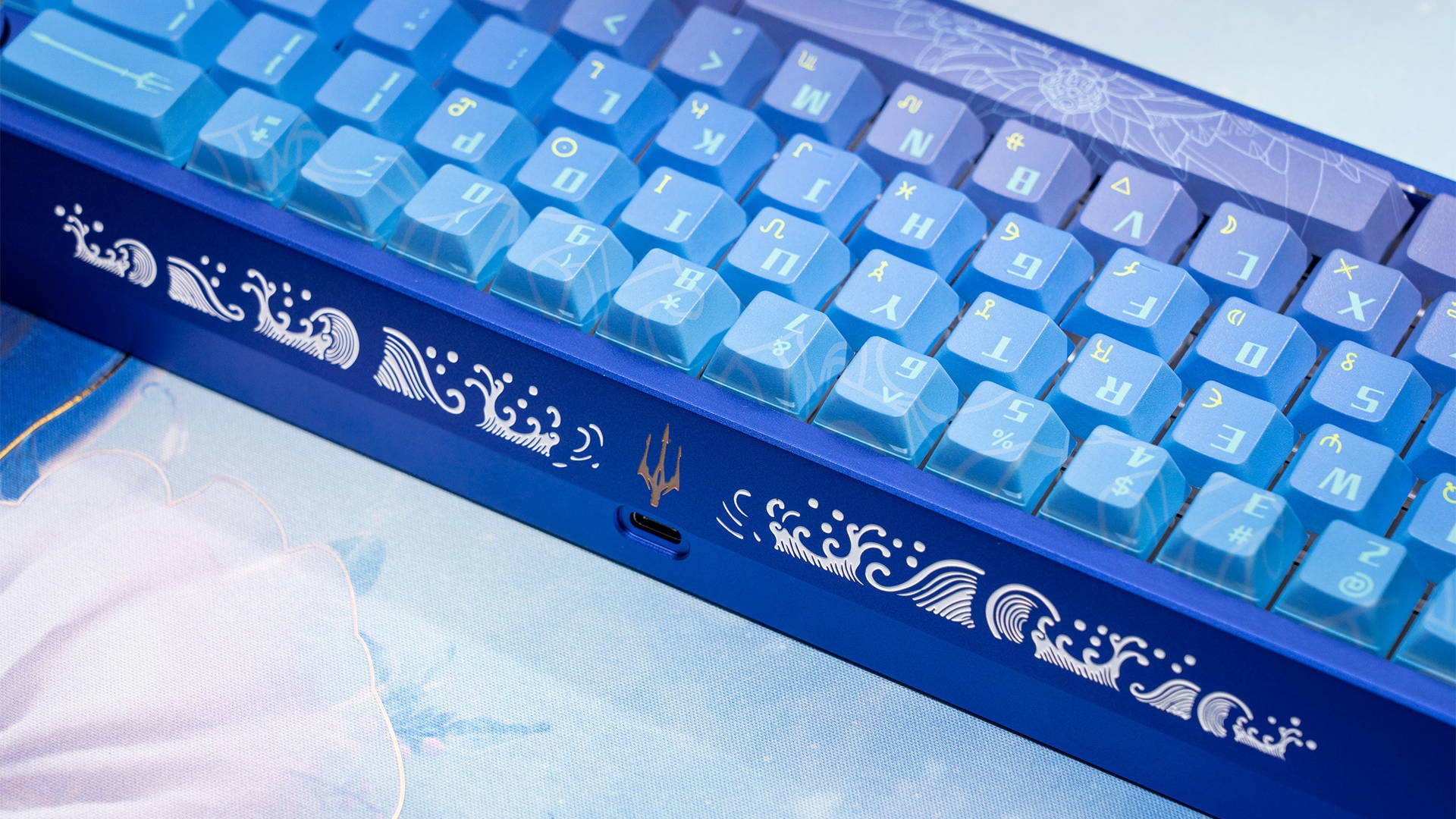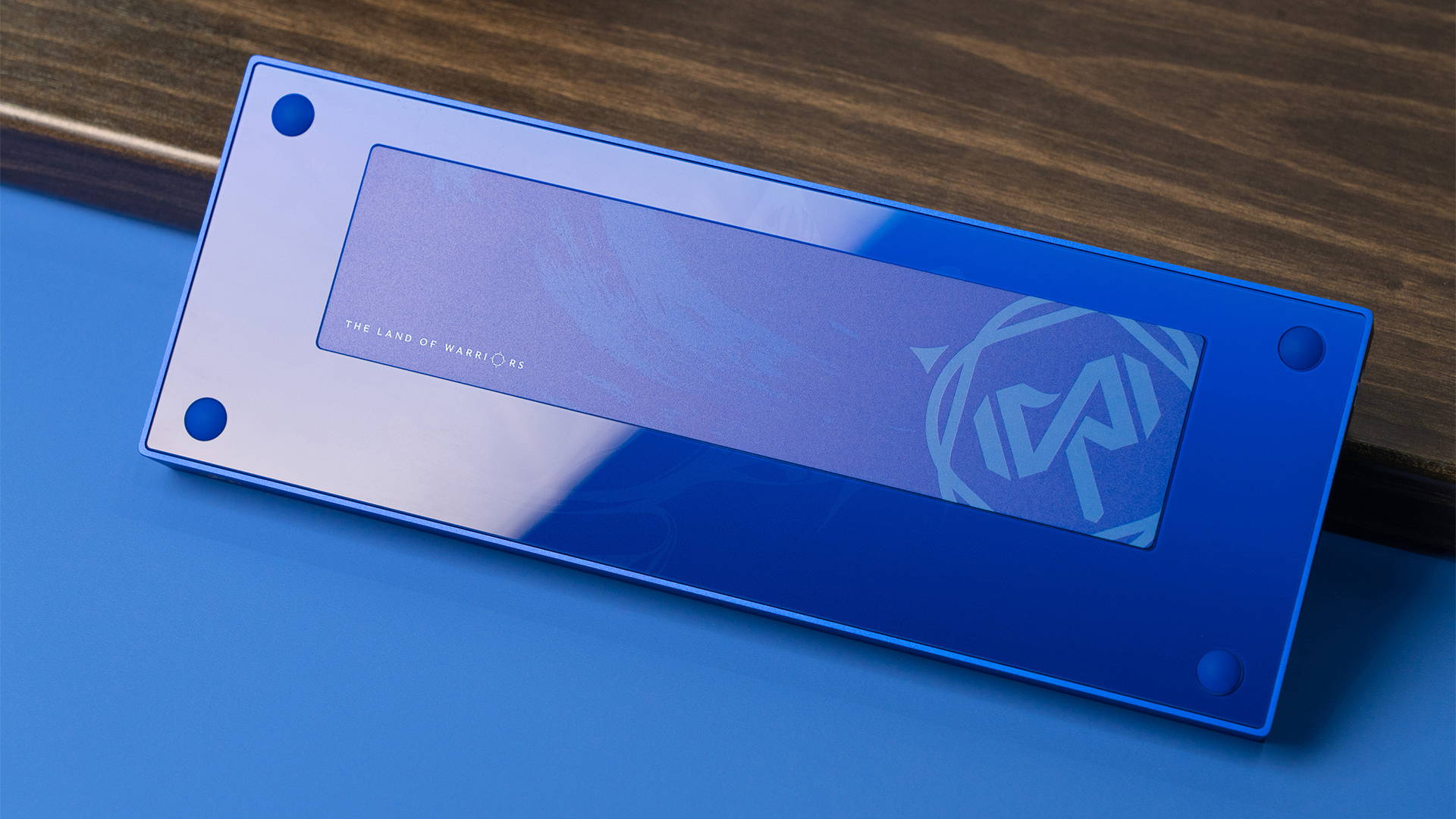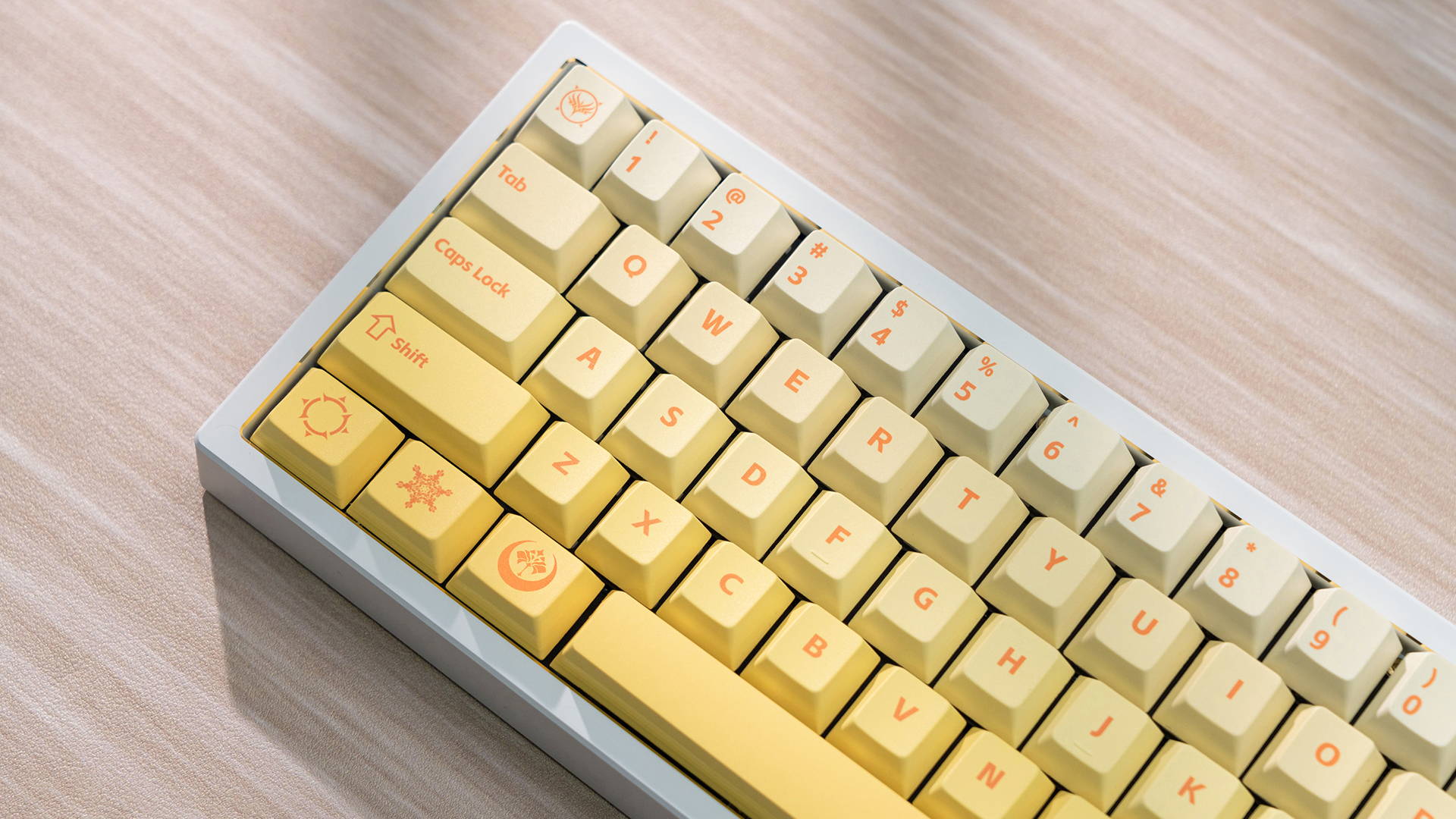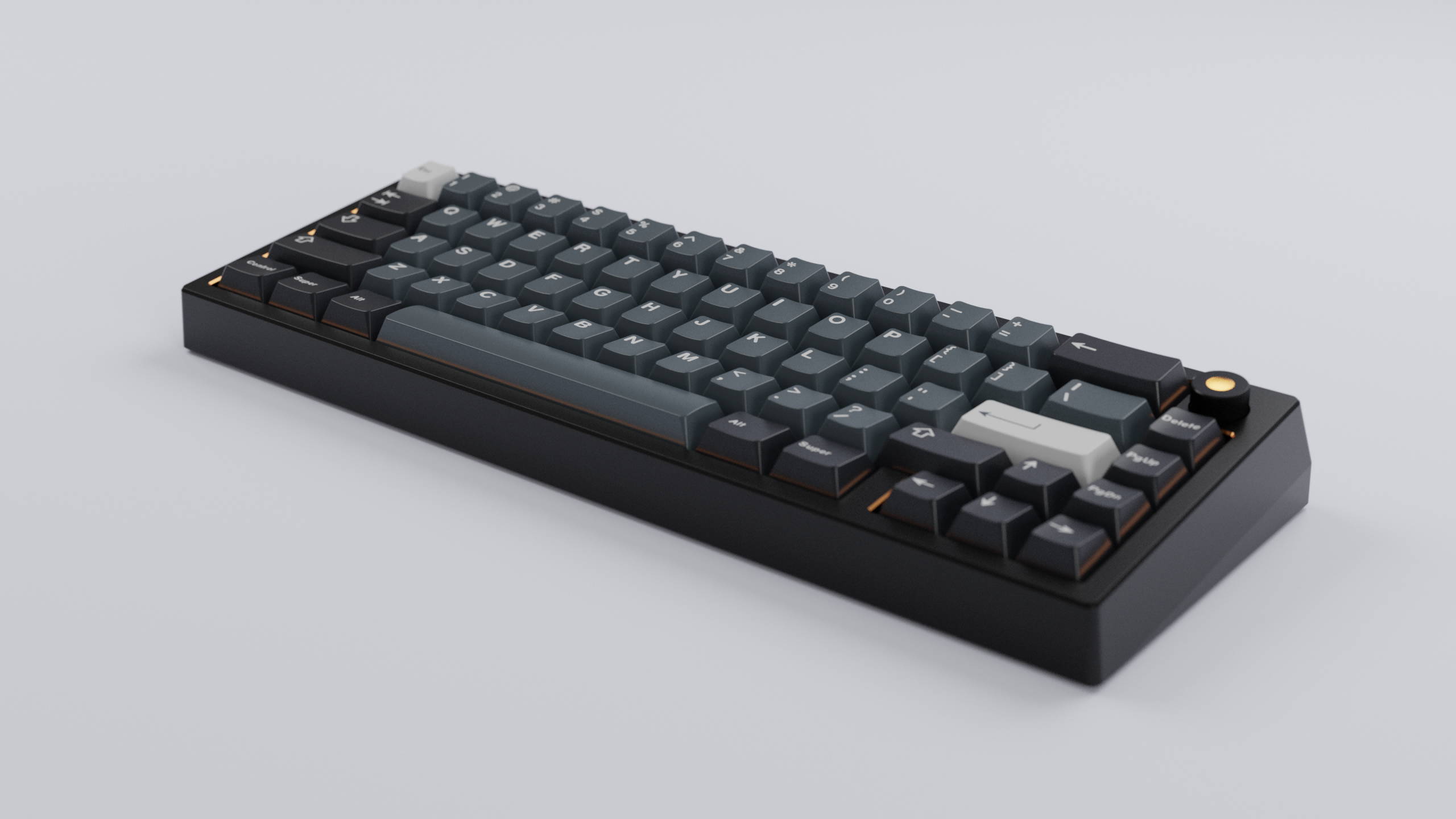 Special Editions will have an anodized or Electrophoresis (for the white) finish. Chamfers are polished too like the ZOOM75.
PCB and Bottom Case are made of lighter PORON material. To reduce resonance, many tests were done on the foaming material this time. We made the PORON lighter and the foam pores dense. Every minor detail matters a lot, with the current poron, the sound is more concentrated and is deeper than with normal dampeners.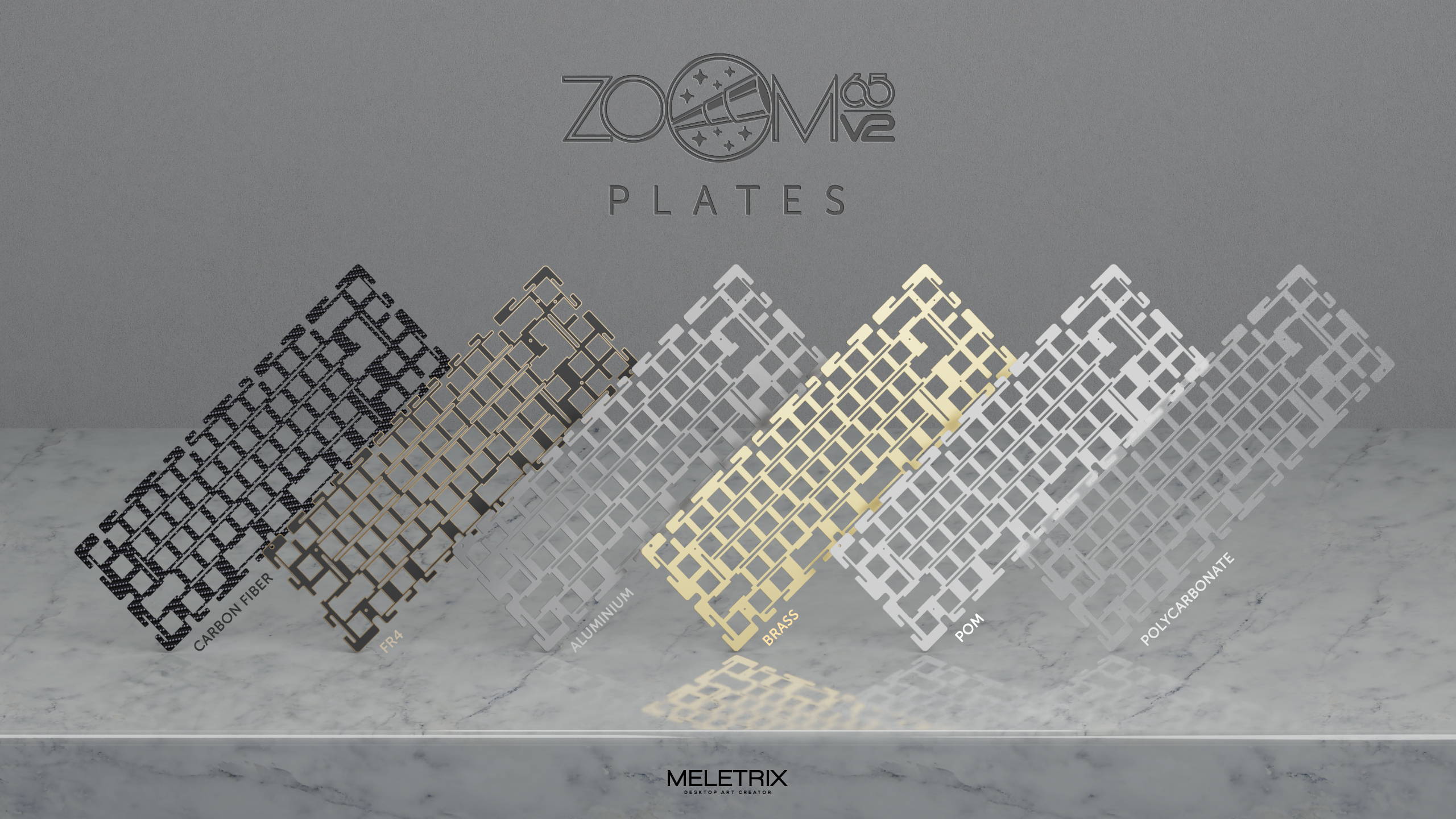 Plates in other materials, such as brass, aluminum and FR4, can be bought as add-on accessories, and they dramatically change the feel and sound of the plate.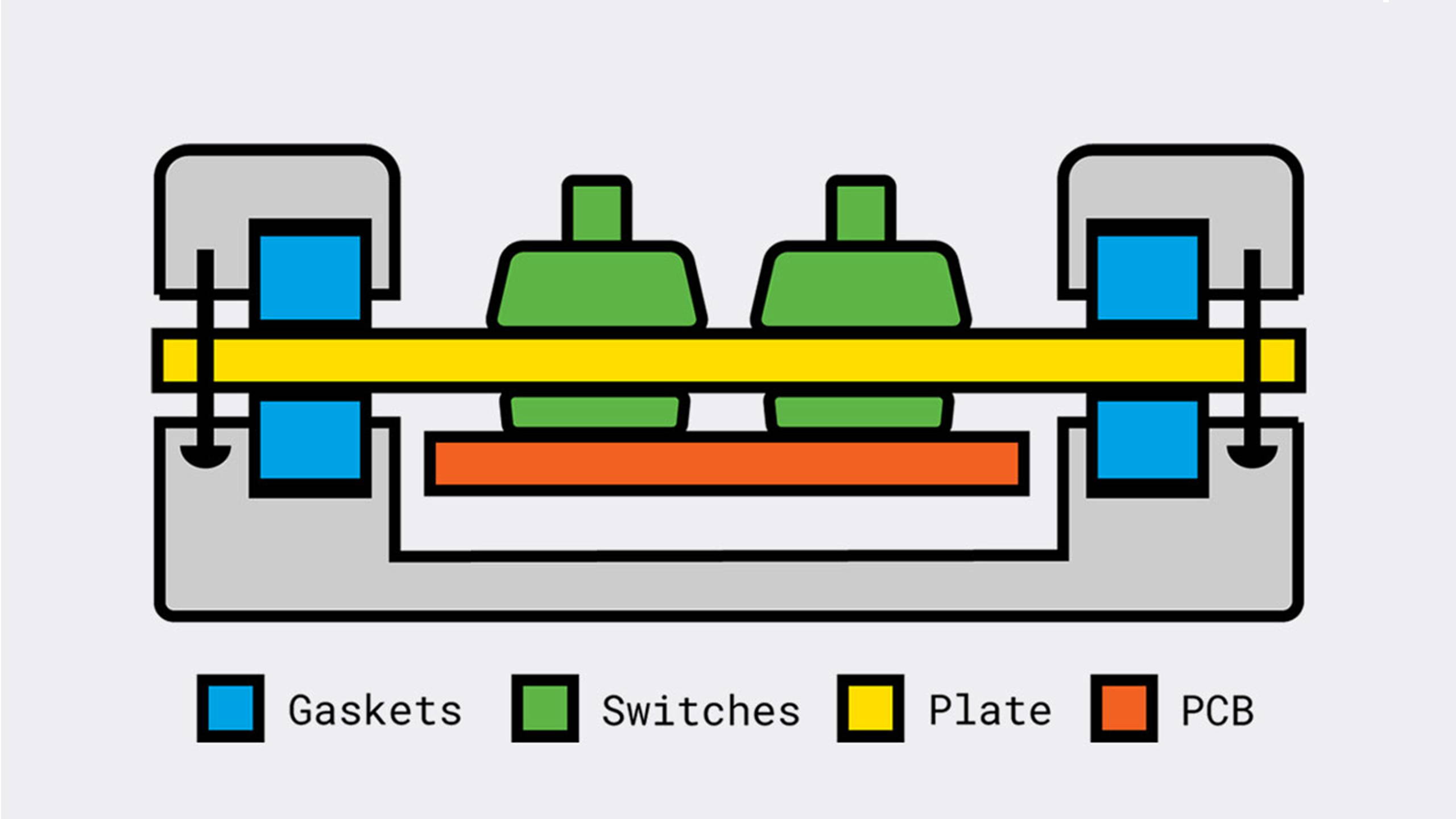 Zoom65 V2.5 uses a gasket isolation mount structure for a soft, bouncy and pleasant typing feel that won't fatigue your fingers even after hours of typing. Gasket mount keyboards sound better and feel more even throughout the board than the typical off-the-rack tray mount keyboards.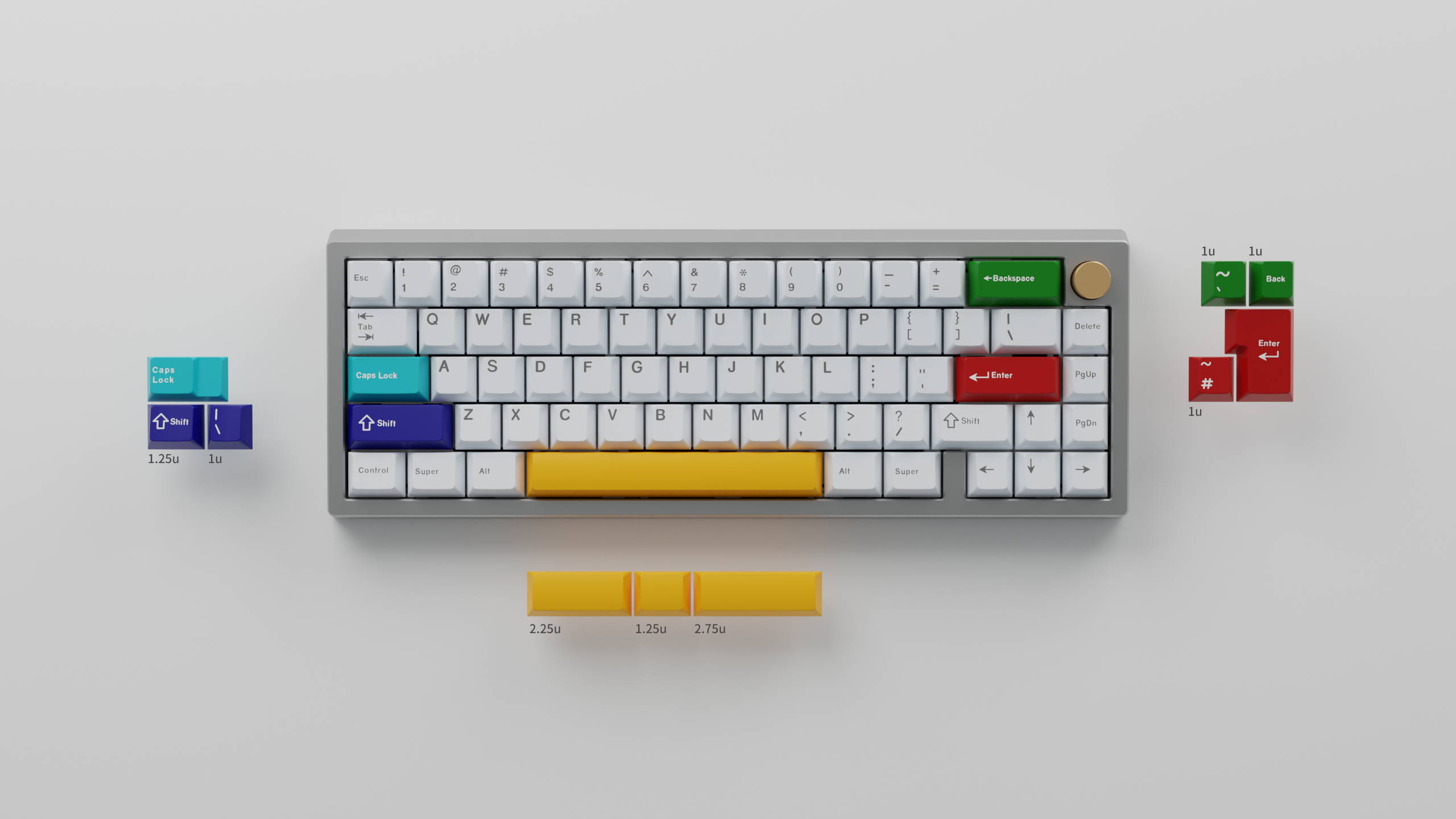 Unlike traditional keyboards, you are not stuck with just one layout on Zoom65 V2.5! Change things up every now and then with split backspace, left shift and spacebar! You can also switch between normal and stepped caps lock or ANSI and ISO enter.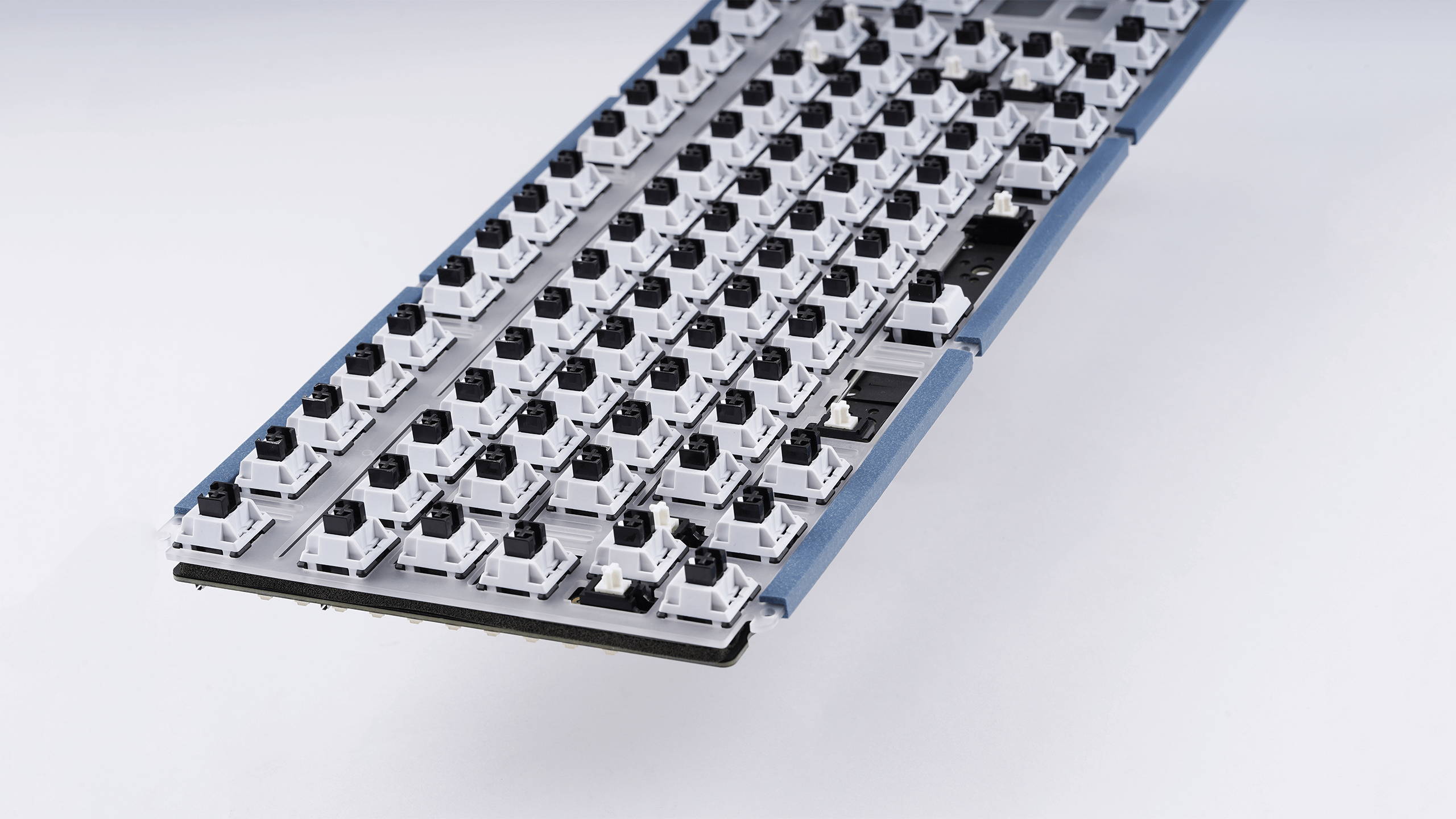 The gasket sleeves are made of supercritical foam, it can stabilize the plate as the same time giving appropriate space allowing it to flex in a balanced way. Just the right softness, not too stiff, not too much flex.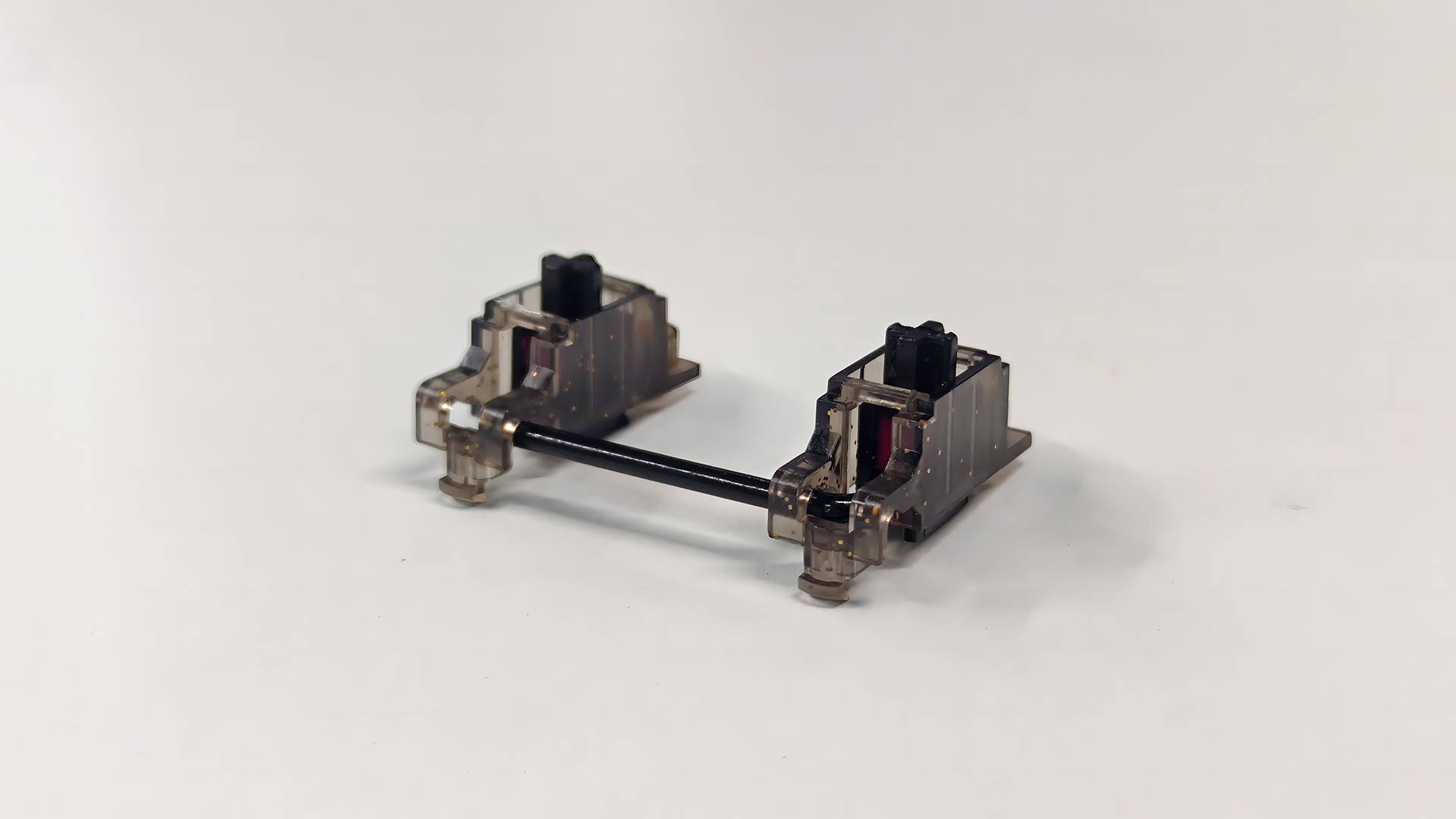 The new stabilizers were under development for almost one year, and will be included with the Zoom65 V2.5. They used silicone inside the stem to achieve better performance even with minimal lubing.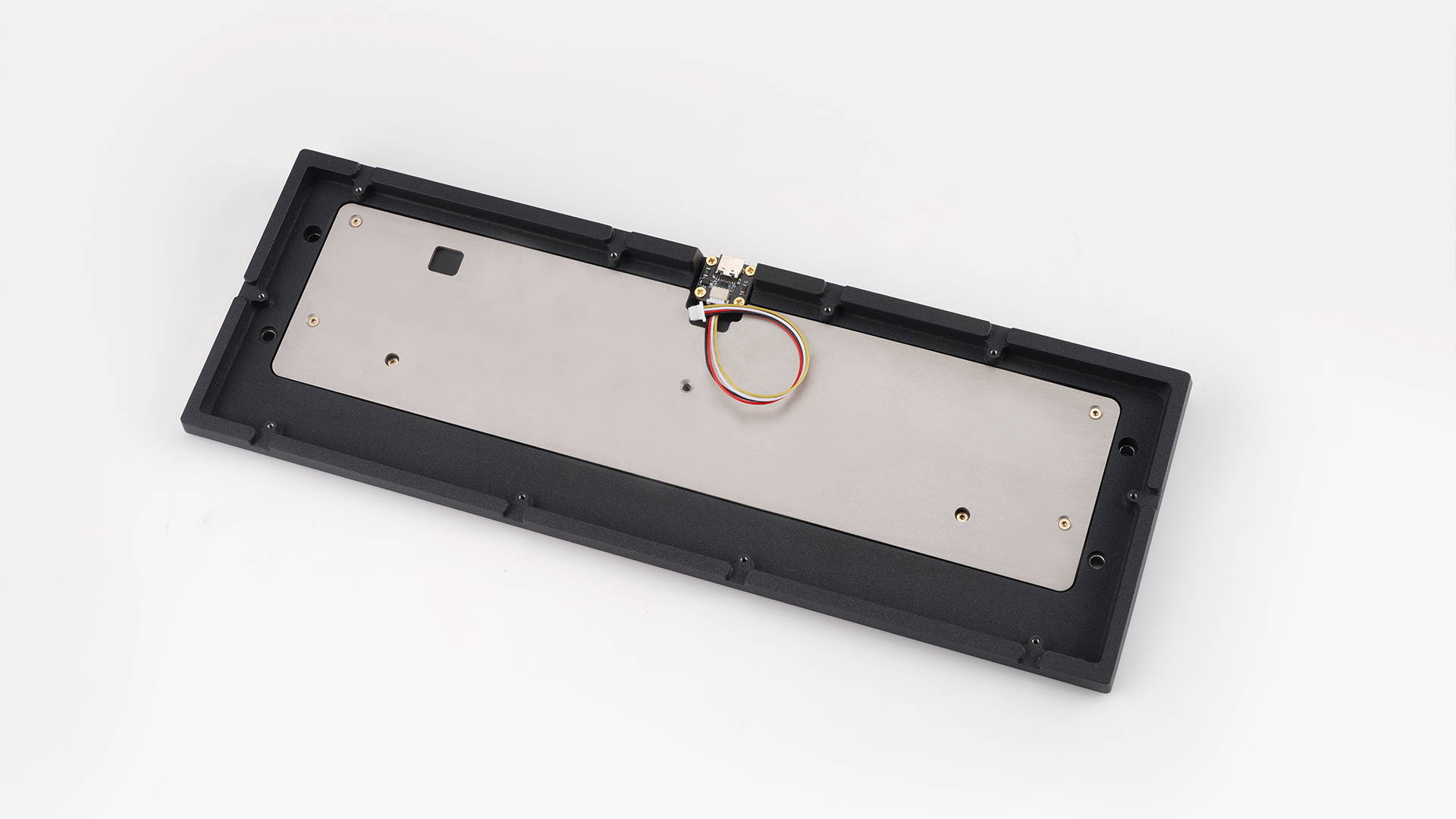 Take your keyboard to the next level with an internal SS weight, sold separately. It weighs about 234 grams. (NOTE: The internal weight needs to be purchased additionally)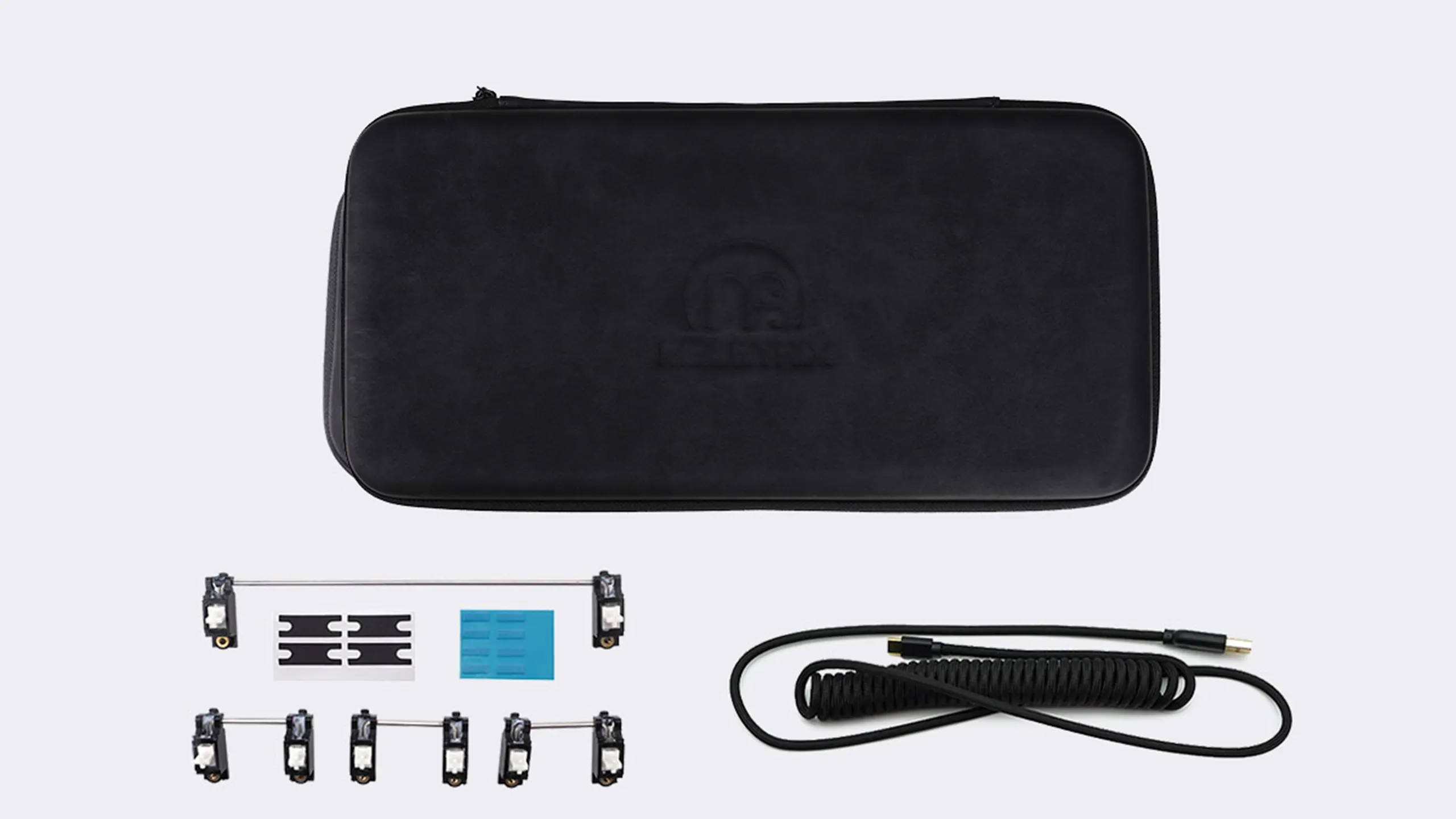 ZOOM65 V2.5 comes with almost everything you need to put together your first keyboard, including an USB-C cable, premium WS stabilizers and a carrying case. All you need to get are switches and keycaps of your choice, to build the ultimate keyboard that's uniquely yours.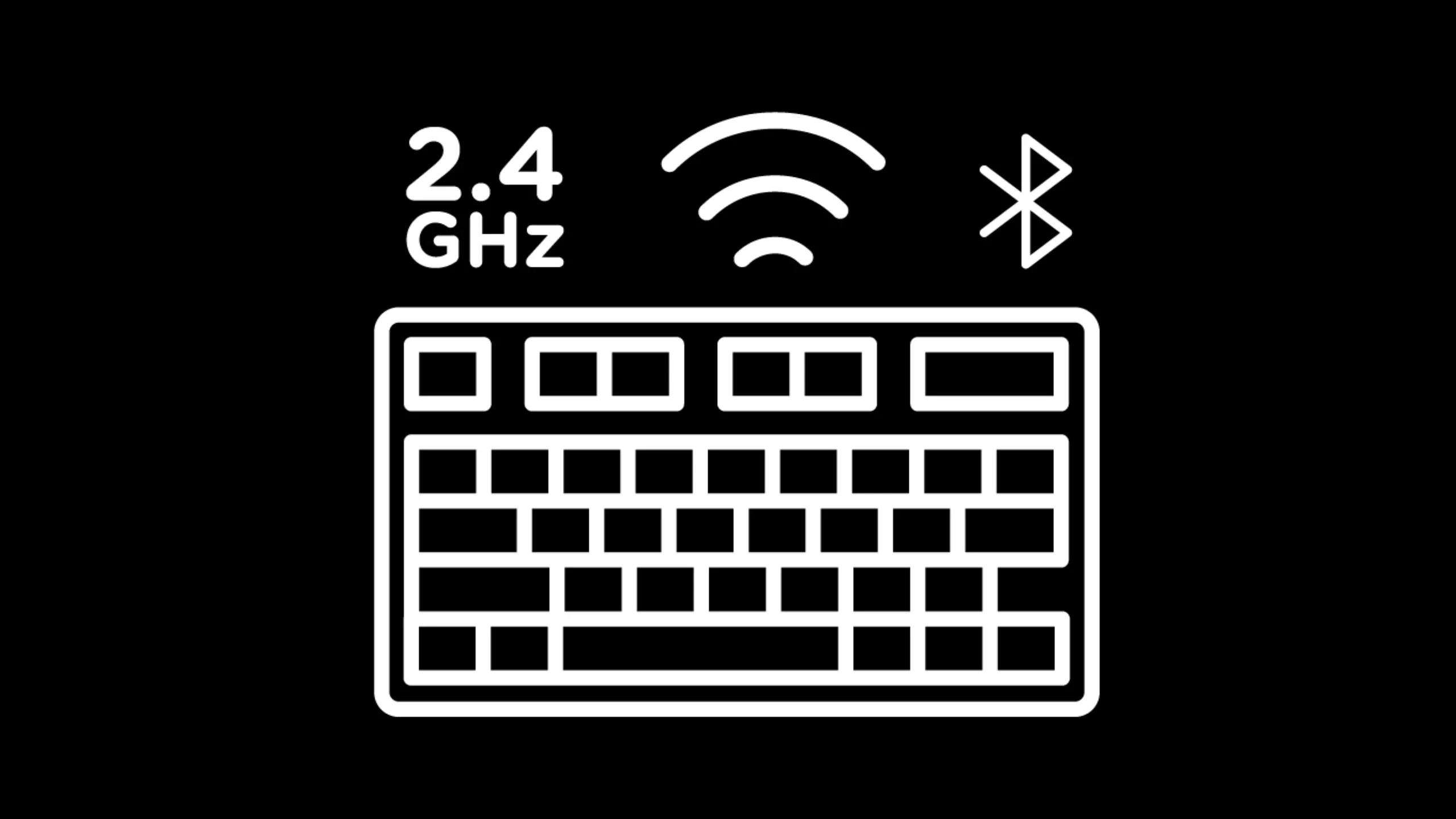 The tri-mode PCB with RGB lights provides a variety of light effects for a great visual experience.
while the RGB lights support wired, Bluetooth, and 2.4G modes, allowing them to be used anytime, anywhere.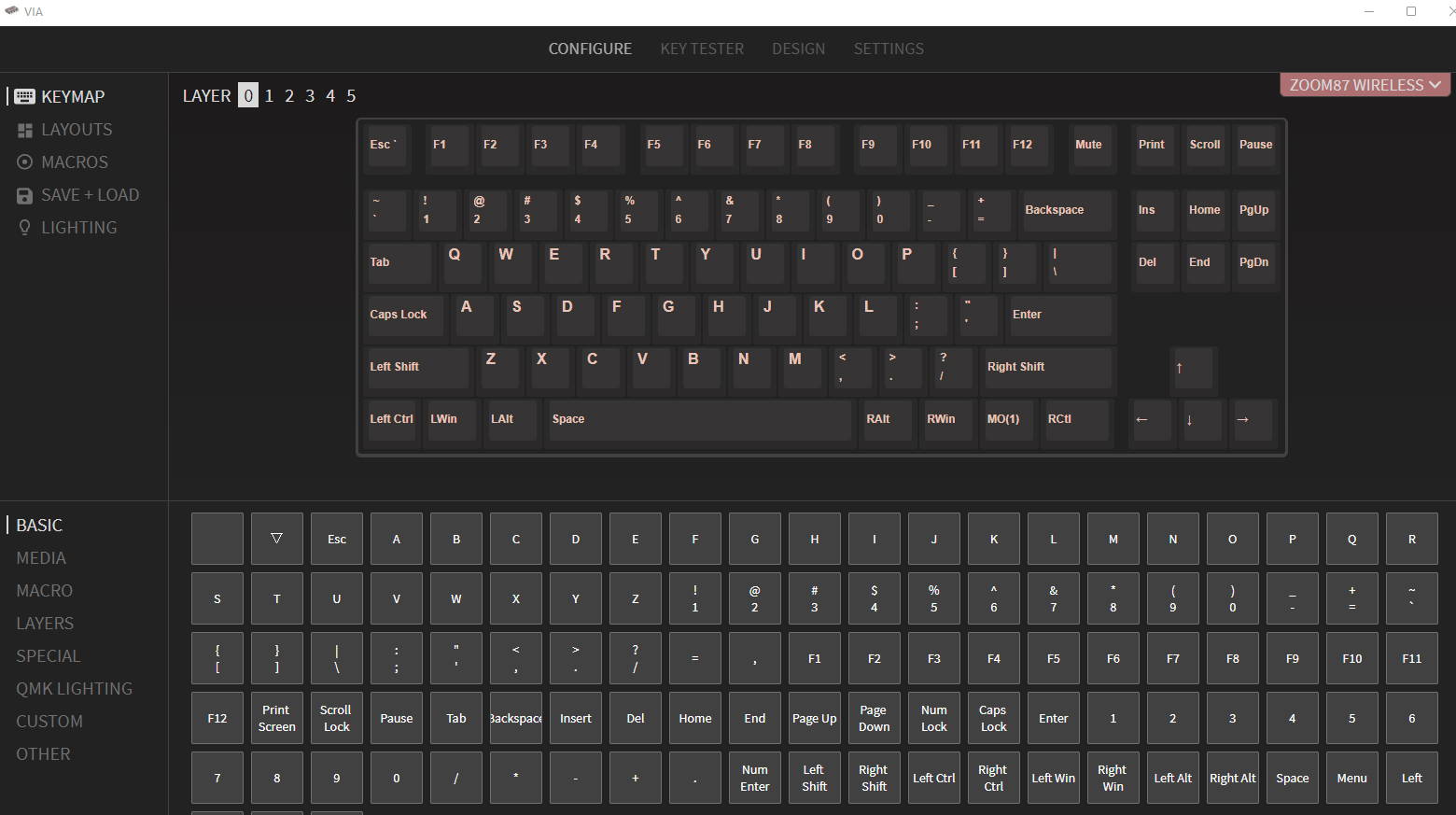 The Tri-mode PCB is fully compatible with VIA, the powerful GUI widely renowned for it's customizability and ease of use. Remap any key on the keyboard on 4 different layers, including the knob. Use built in powerful shortcuts and macros, or define your own!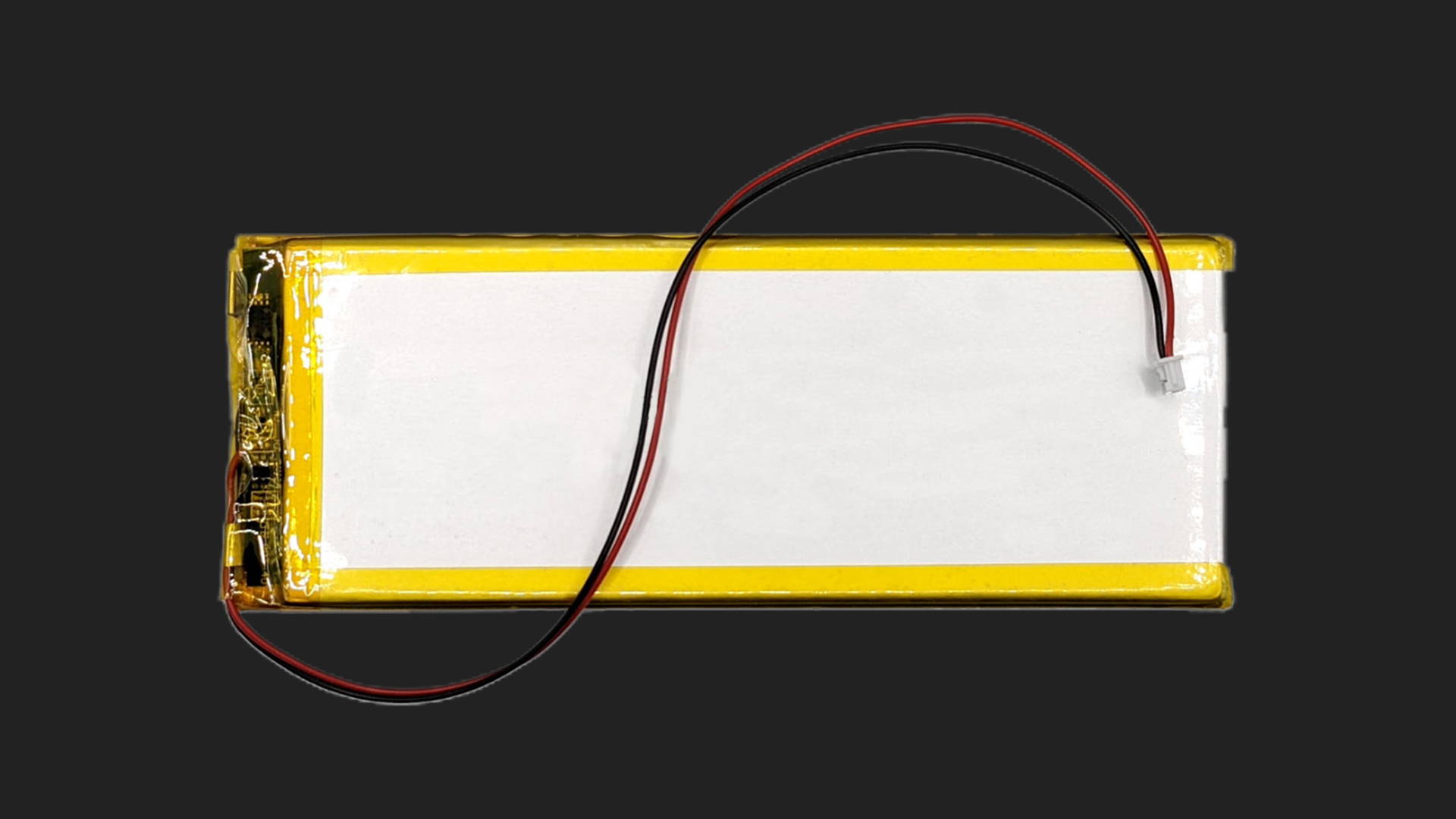 Every Zoom65 V2.5 comes with a 2250mAh Li-ion battery included in the kit. The battery should last 6-8 weeks between charge under normal use. Once it's out of charge simply connect your keyboard to your PC / laptop using the included usb-c cable.
ZOOM65 V2.5 se edition showcase
If you want to view the showcase video of the EE version, please click here.
Will continue to update, please stay tuned!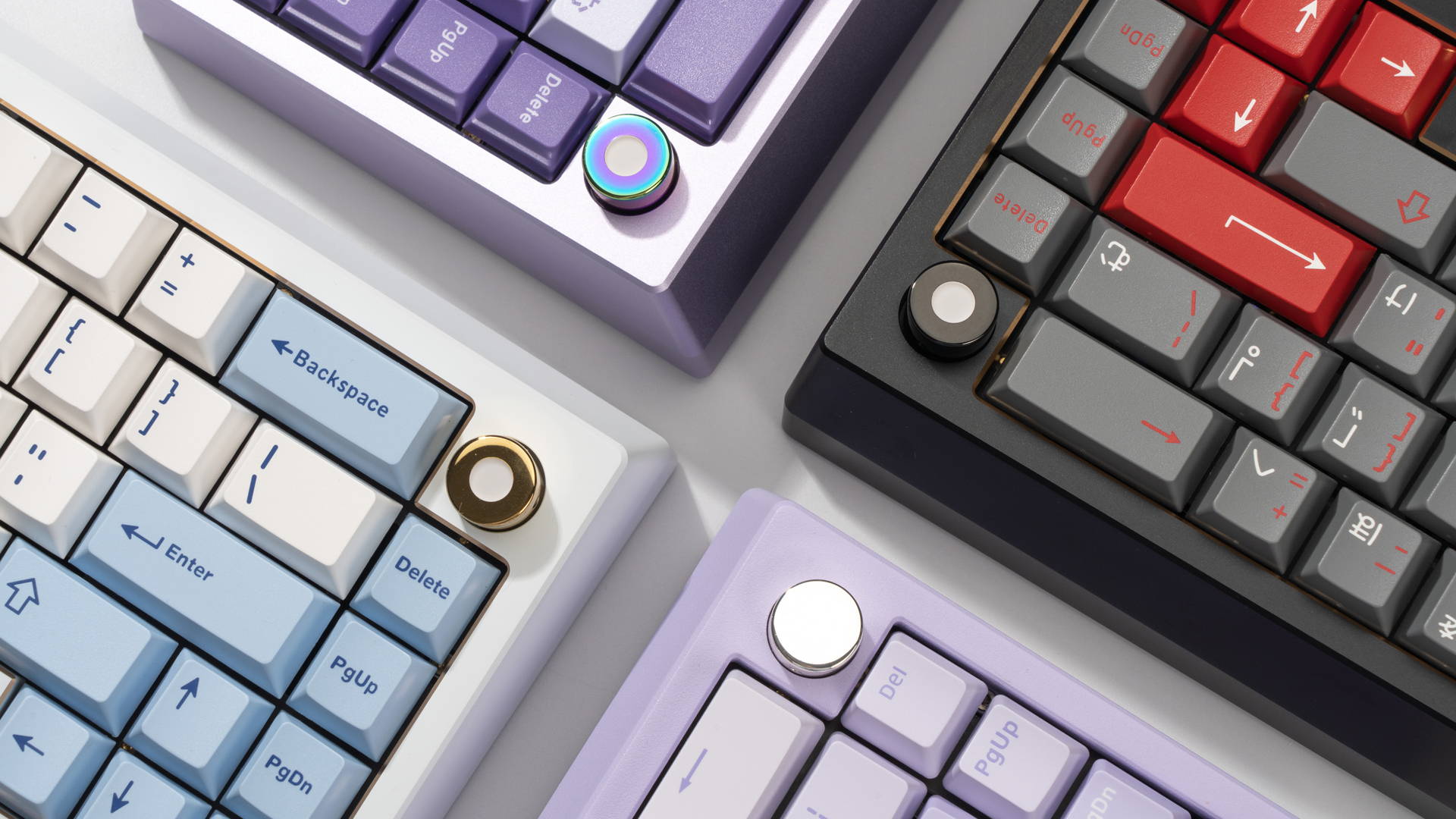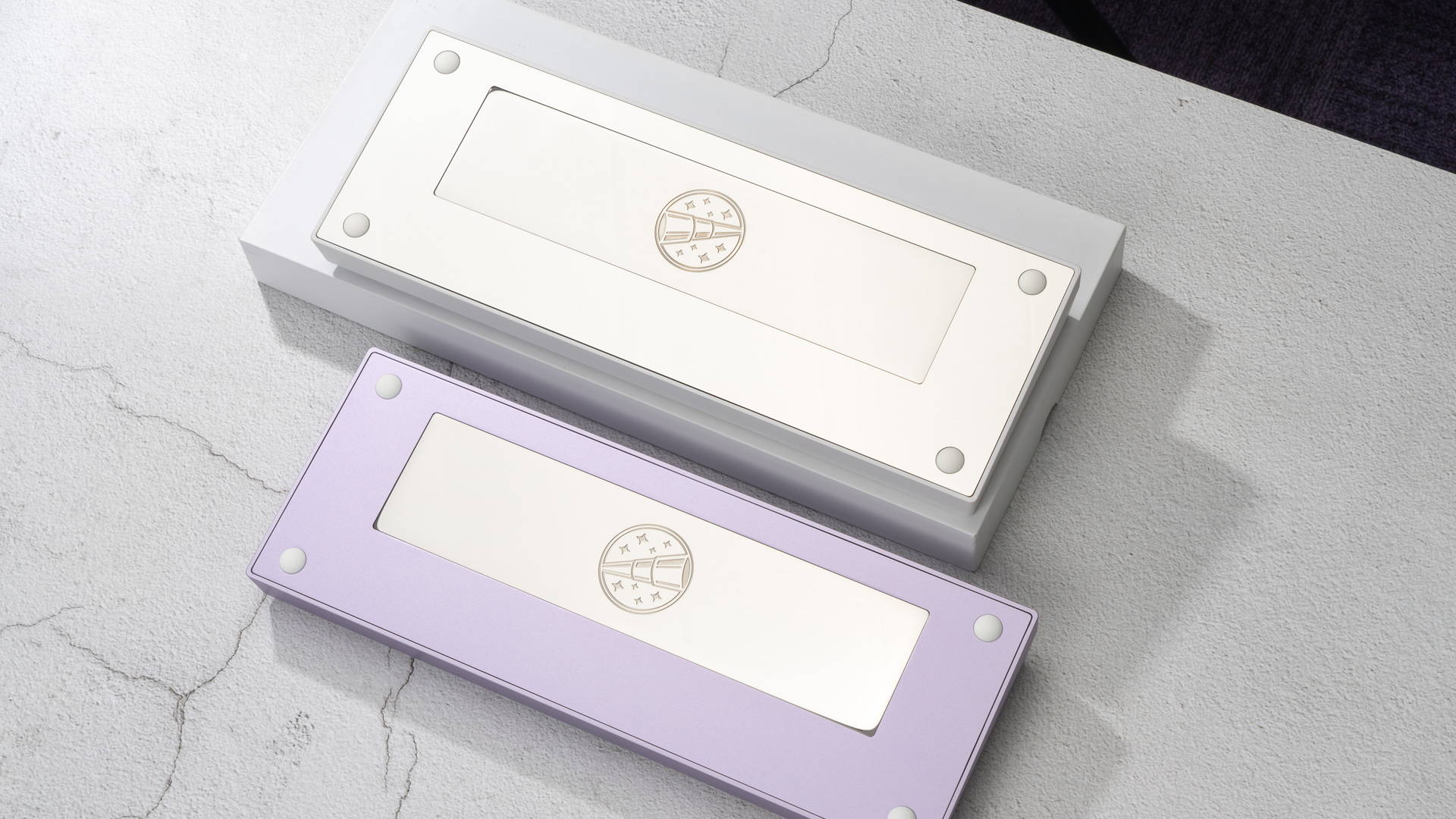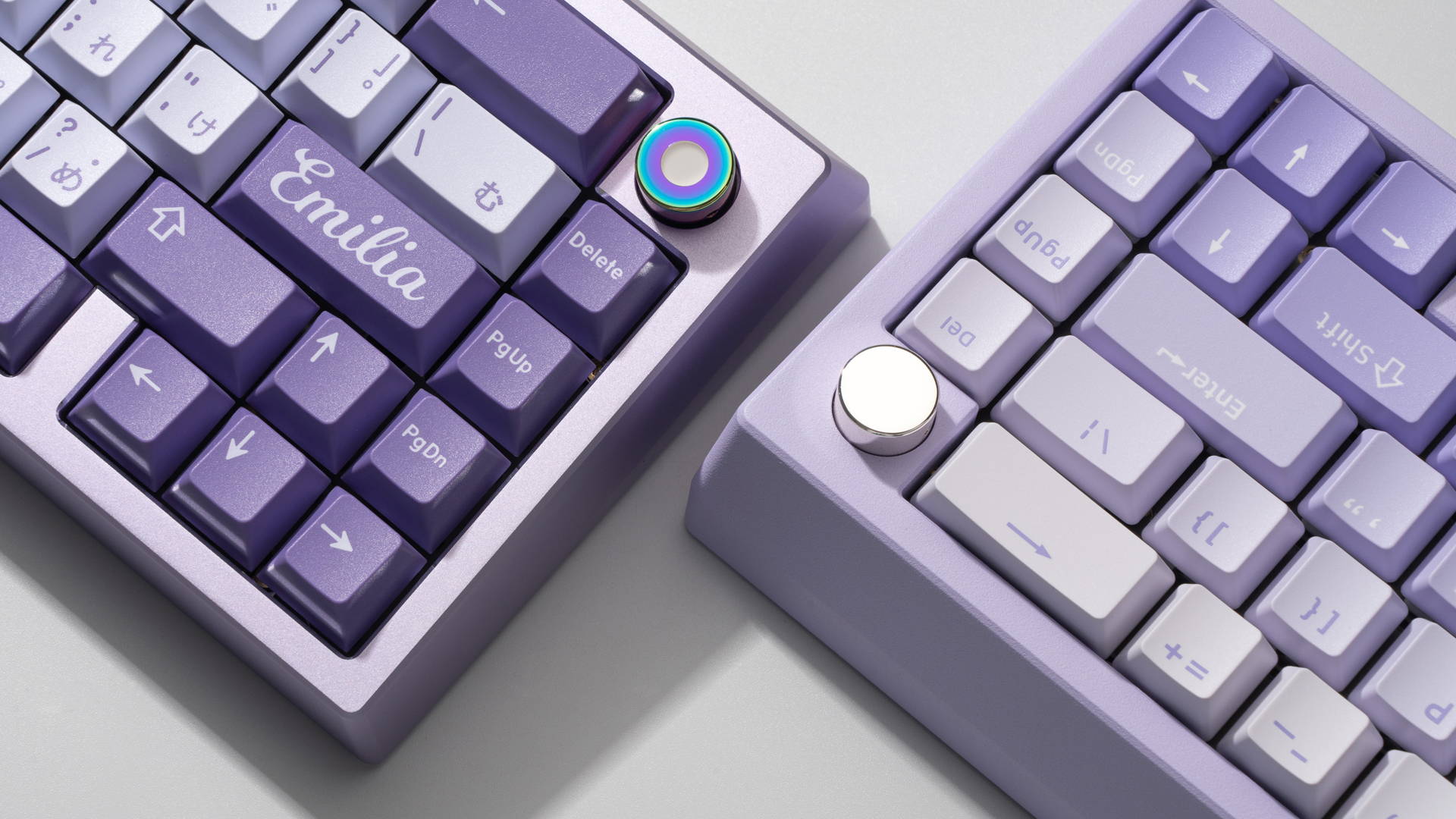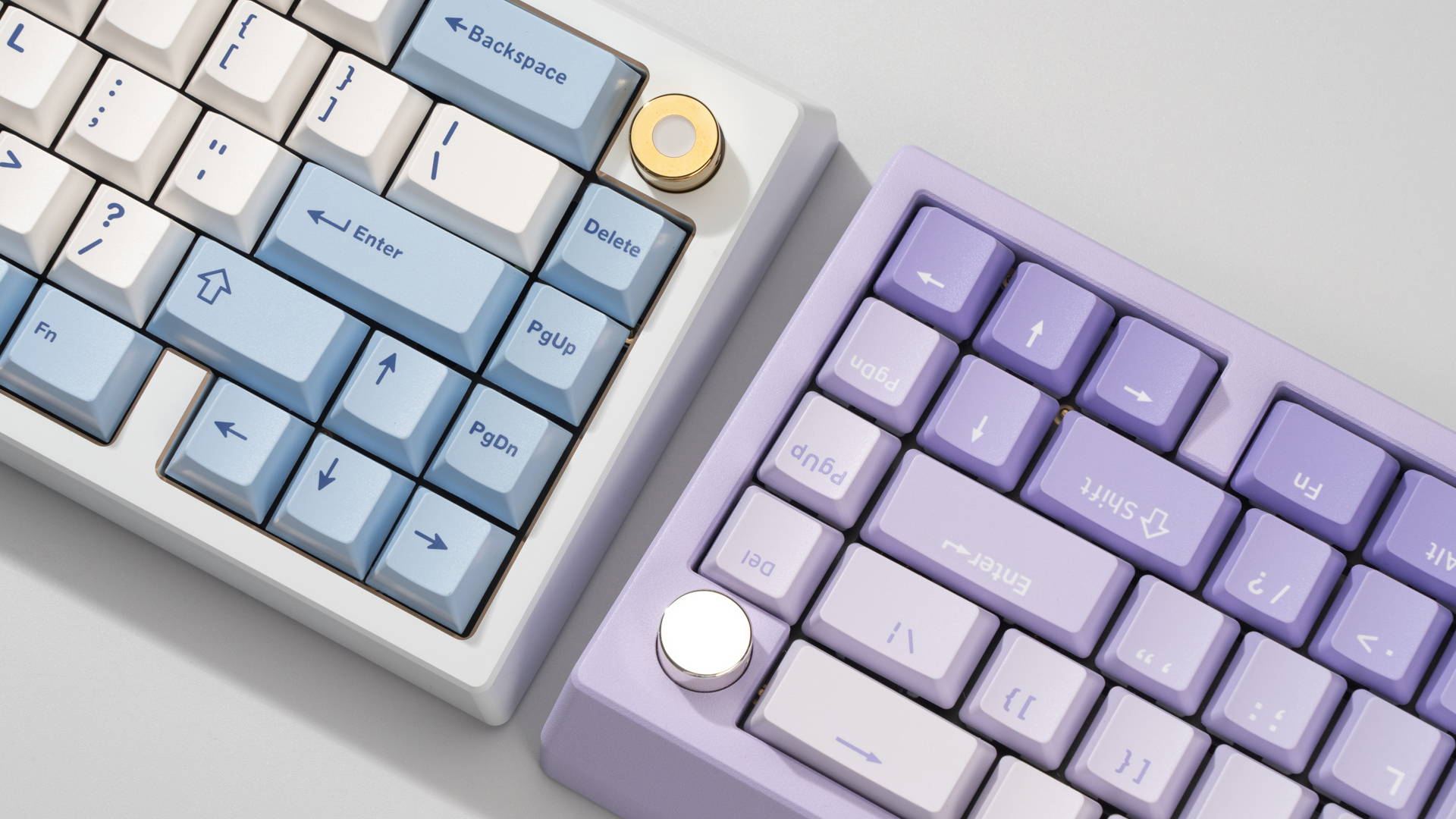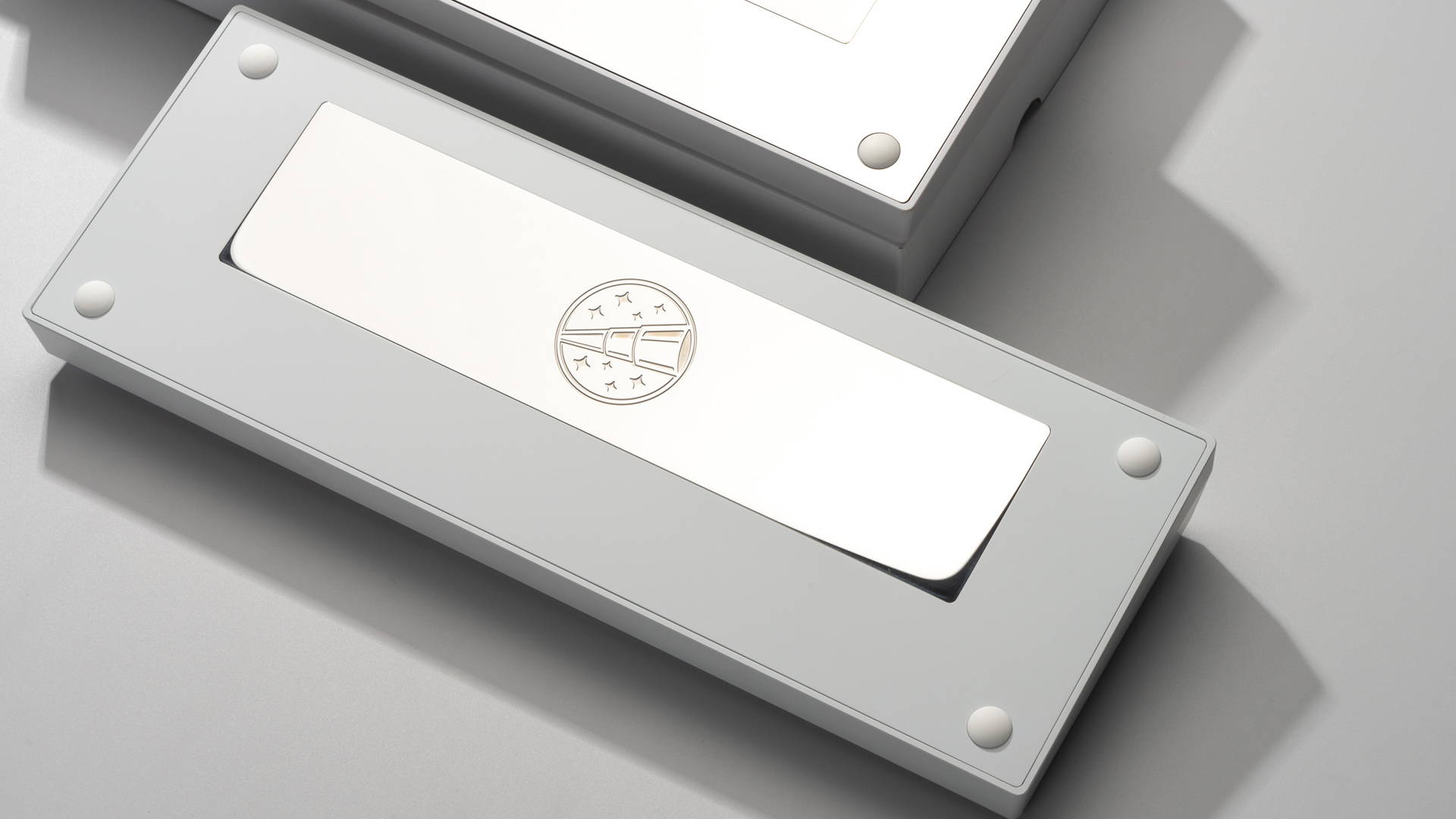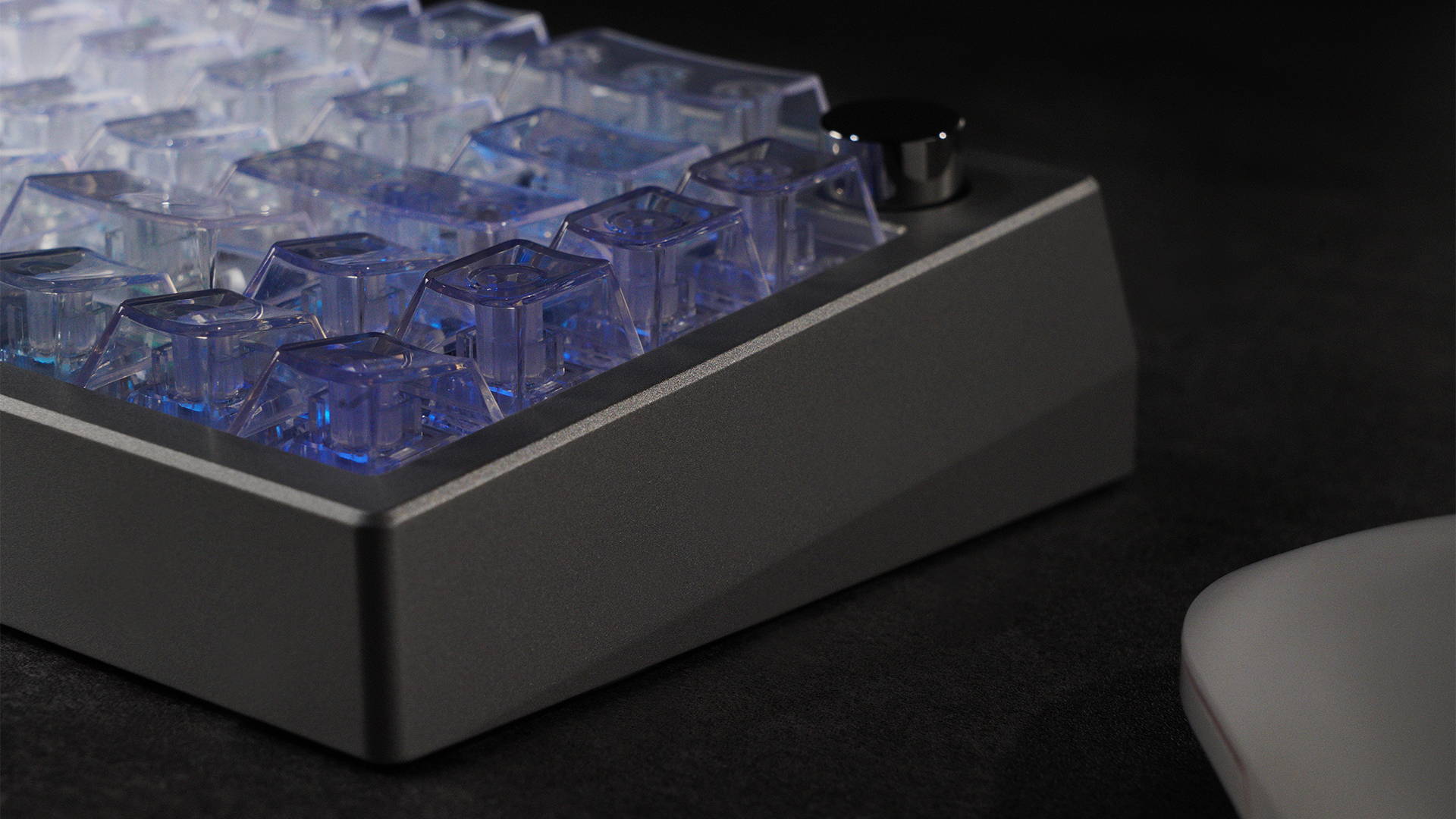 ZOOM65 V2 &V2.5 ASSEMBLY GUIDE
AU-KeebzNCables: TBD

UK- Prototypist: TBD