WS Stabs Aurora Series for 1.2mm PCB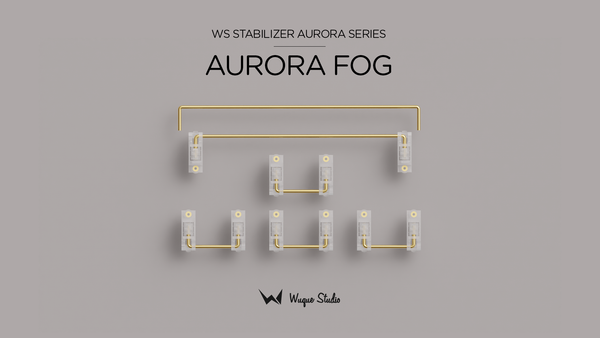 WS Stabs Aurora Series for 1.2mm PCB
Introducing WS Stabs - Aurora Series

For the past several months, we have been working hard at designing and prototyping Wuque stabilizers, aiming to have stabs that can be easily used for any kits.
Aurora series is specifically designed to match Aurora colorway and its 1.2 mm PCBs. However, since a lot of people ask us for 1.6mm PCB's, we also make them available here.
Features
The housing design makes it impossible for wires to pop out since they're installed from the bottom.
There are ribs inside the housing to minimize lube from sticking to the stem, causing them to feel sluggish.
Comes with PCB mounting pads and Teflon adhesive strips already cut to size to make hole modding easier. You can have a tight fit to minimize rattle without spending a lot of time on it.