ZOOM65 EE V2 Bouns-Rabbit knob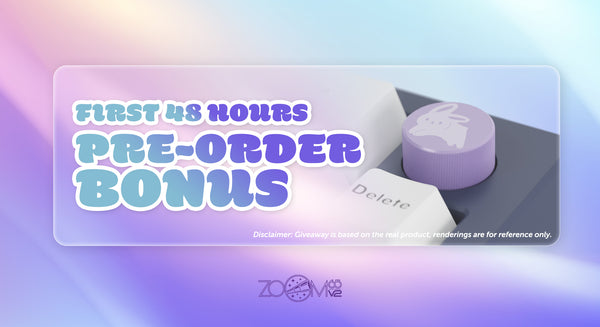 ZOOM65 EE V2 Bouns-Rabbit knob
ZOOM65 EE V2 Early Bird Bonus : Rabbit knob
This Rabbit knob will be gifted to all orders placed from Jan. 26th, 11PM to Jan. 29th, 12PM (Beijing Time) for the Zoom65 EE V2 GB from Meletrix!
How to get the rabbit knob for free:
You must add the 1 quantity rabbit knob and Zoom65 EEV2 into your cart, then you will get the r
abbit knob
for free when you check out.
If you purchase from vendors, please refer to their product page for more details.
Disclaimer: Giveaway is based on the real product, renderings are for reference only.