Zoom65 Essential Edition V2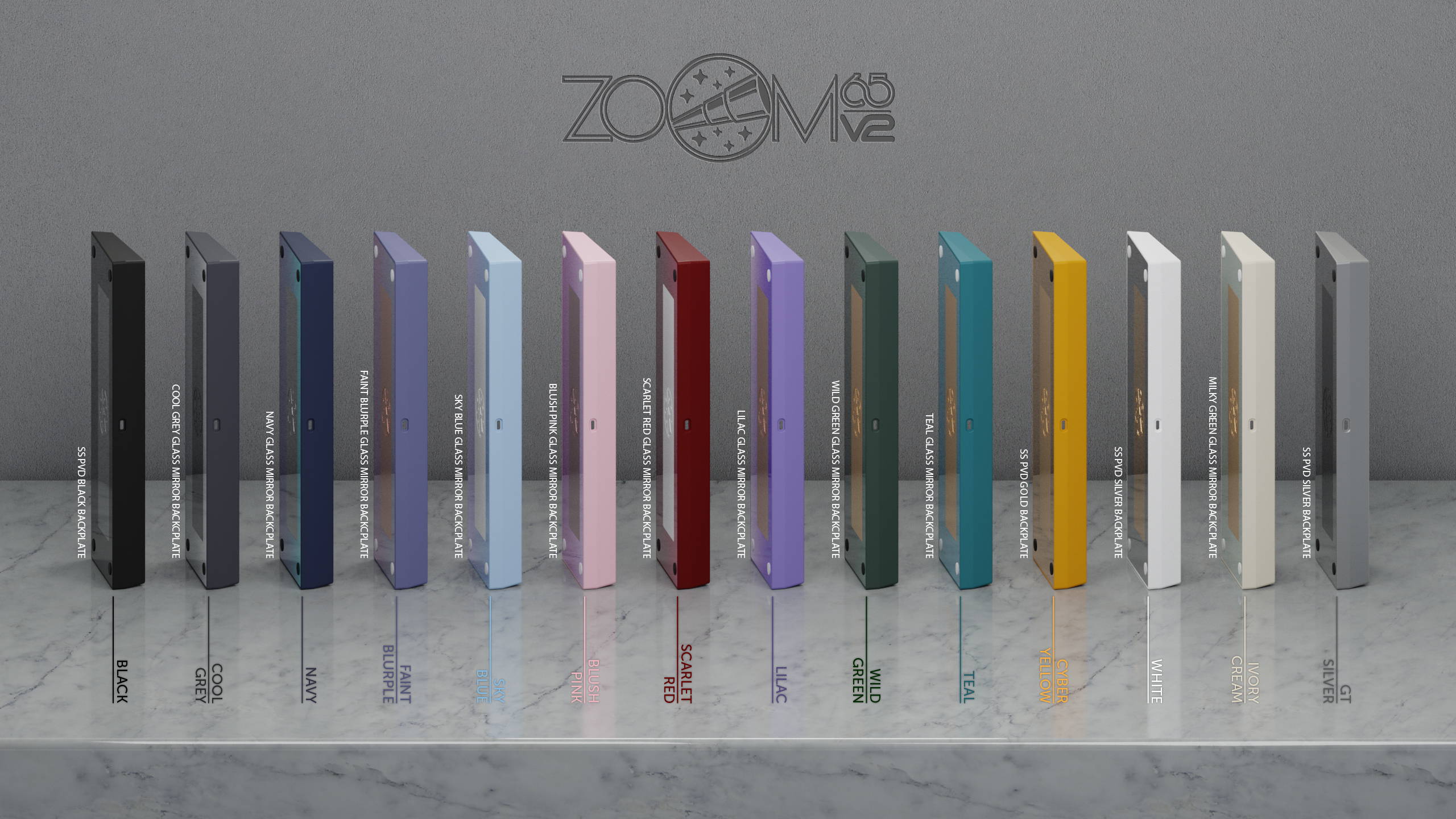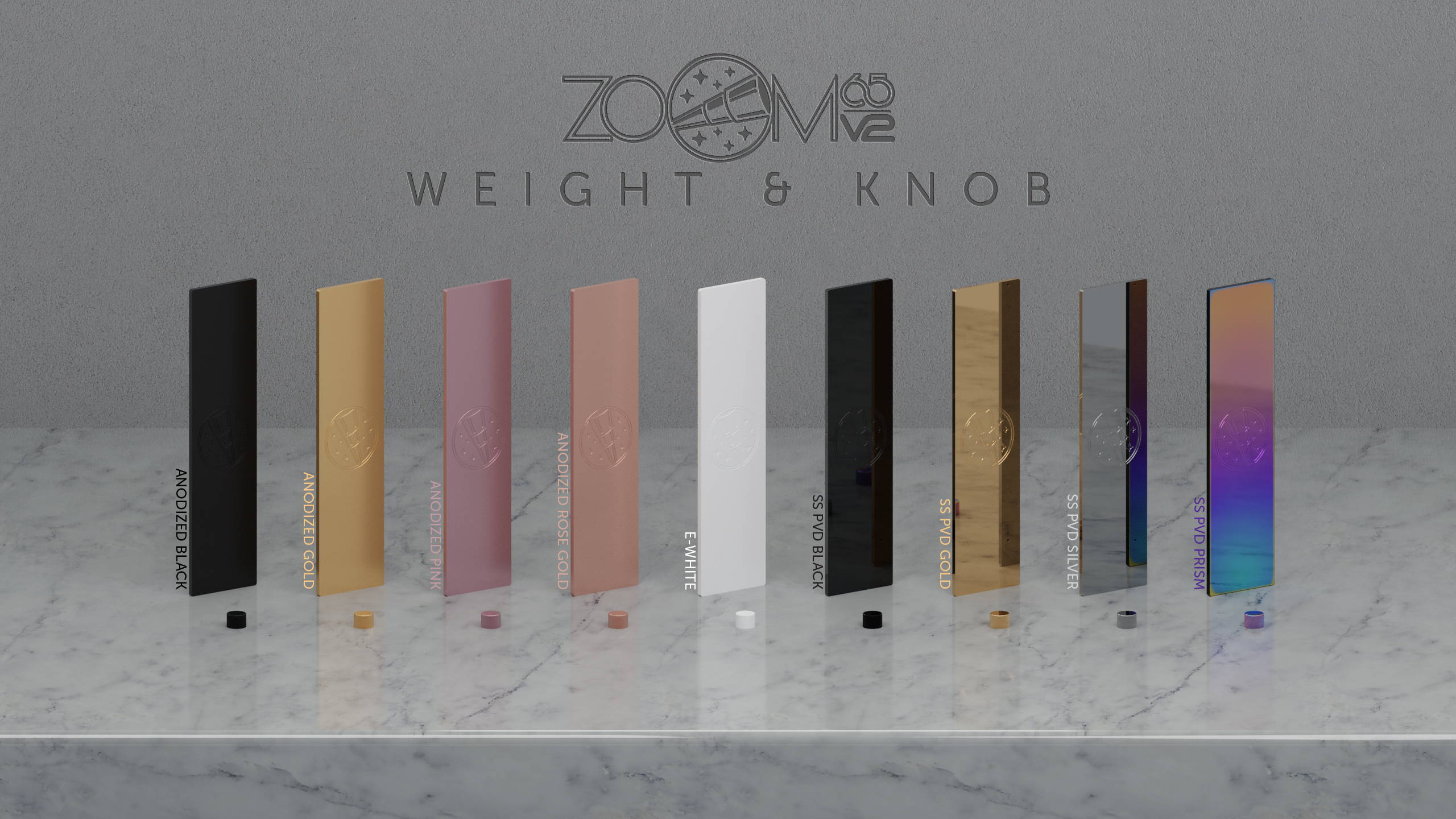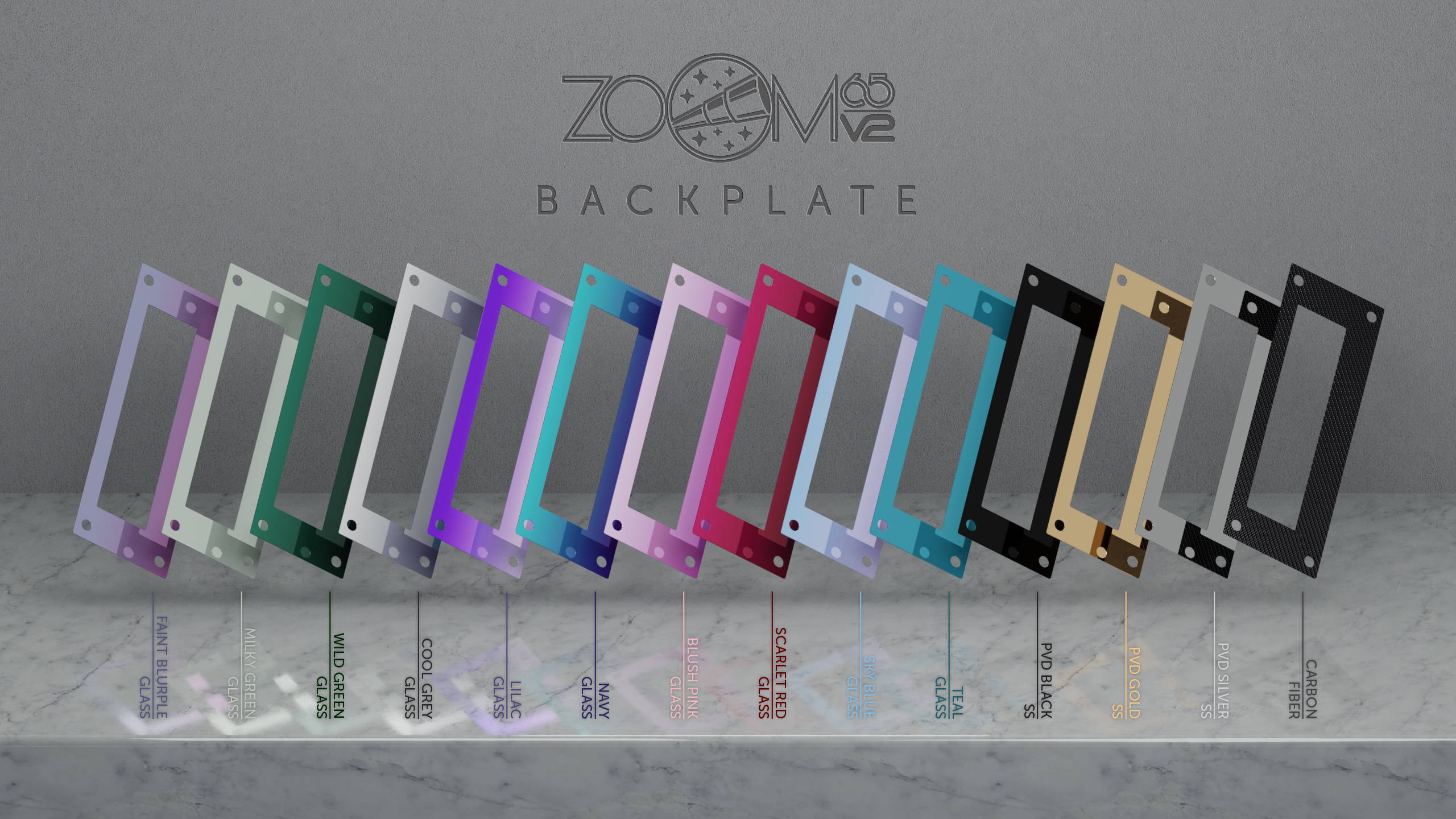 Just the essentials, no keycaps, switches and Internal SS weight
• Aluminum top & bottom case of buyer's choice
• Aluminum / SS external weight of buyer's choice
• Aluminum/brass rotary knob matching the external weight.
• Backplate of the same color
• Hot-swap, multi-layout Bluetooth /VIA PCB with per-key RGB
Compatible with VIA. ESD Protected. Can be used in wired or wireless mode
• Daughterboard/JST cable
• Set of WS Stabilizers V3
• Screws and other installation tools and accessories
• PCB: 1.2mm, with Ai03 DB
• Finish treatment: electrostatic sprayed, nano coated (GT Silver only)
• Bluetooth PCB polling rate in wired mode: 1000hz
• Bluetooth PCB can be used in wired or wireless mode.
• Essential kit with Alu knob/ weight/Glass Mirror Back Plate: 1.35 kg
• Essential kit with brass knob / PVD SS weight/ Glass Mirror Back Plate: 1.64kg
• Essential kit with Alu knob/ weight/PVD Back Plate: 1.44 kg
• Essential kit with brass knob / PVD SS weight/PVD Back Plate: 1.73 kg
• Internal SS weight: 0.234 kg
• The bottom of all cases is sparkling black, which is covered by the included glass backplate
Zoom65 Essential Edition V2

Glass Mirror Bottom Plate or PVD Back Plate
Zoom65 Essential Edition V2
PVD mirror weight (SS) & knob (brass)
Glass Mirror Bottom Plate or PVD Back Plate
Extra knob (PVD mirror brass)
PVD mirror stainless steel/ Glass Mirror
Bluetooth/VIA, RGB PCB comes with Ai03 DB
Bottom case foam, Plate foam, Switch foam, Battery foam and Gasket sleeves
Zoom65 ESSENTIAL EDITION V2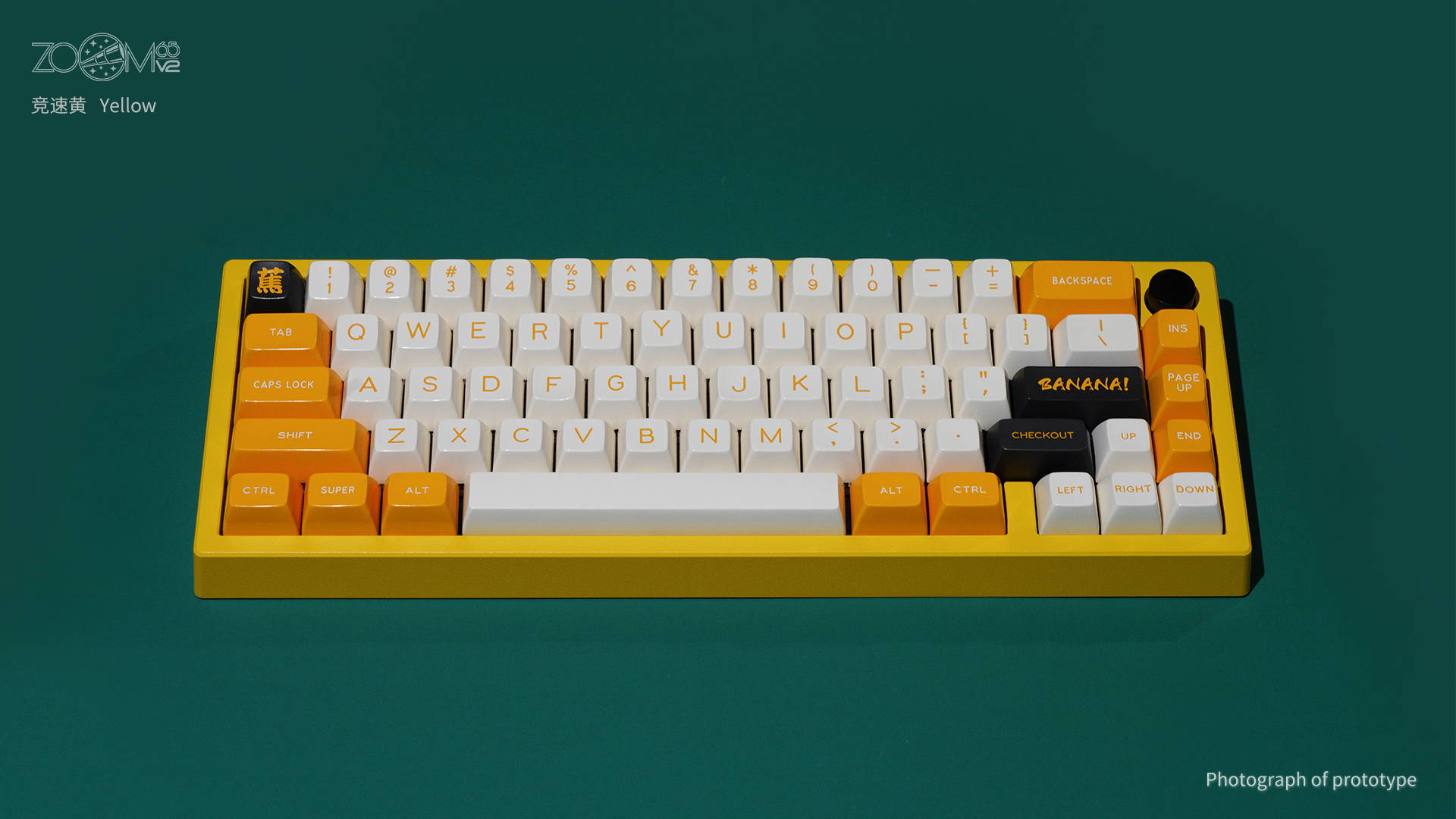 ZOOM65 EE V2 - Cyber Yellow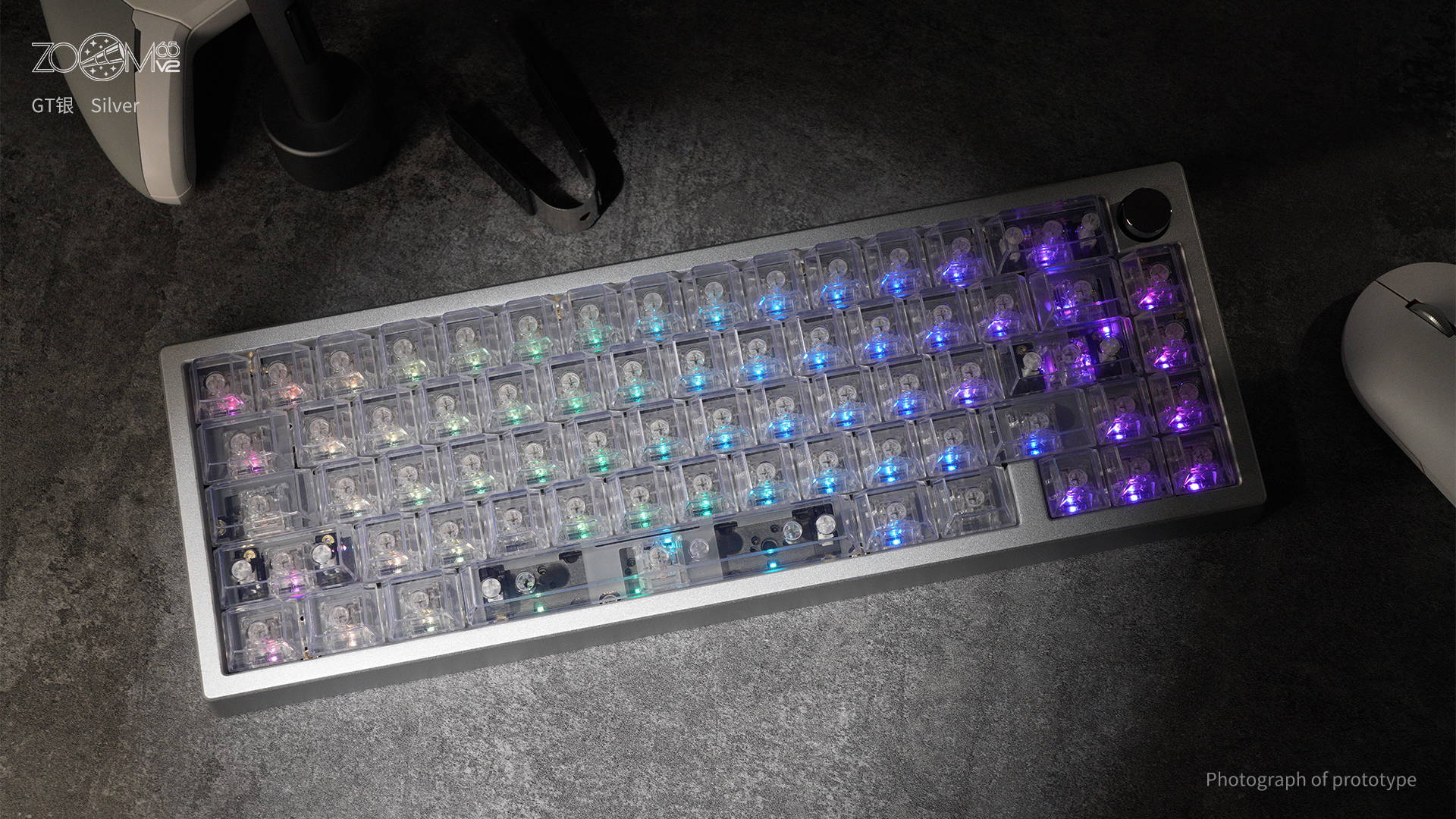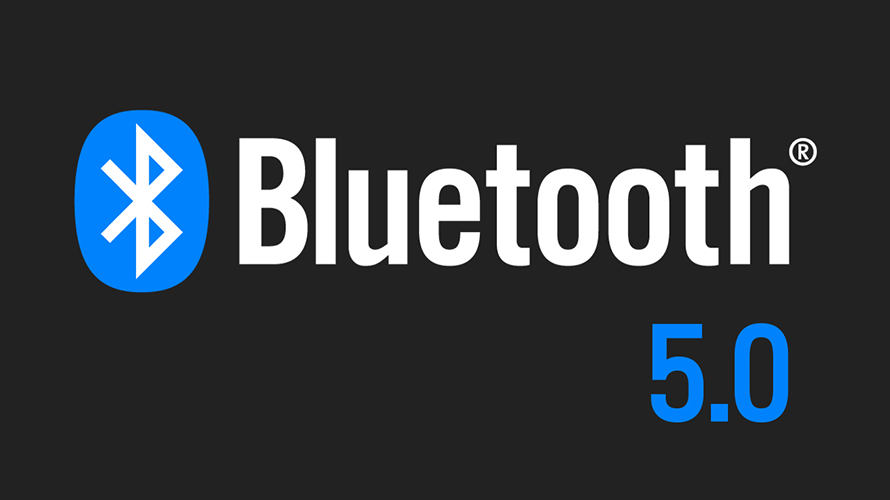 Use your Zoom65 EE V2 with your PC, laptop, tablet or even your phone - all without any wires. Enjoy a fast, lag free experience thanks to Bluetooth 5.0. Use the included cable to charge the battery or to use the keyboard in wired mode if that's what you prefer.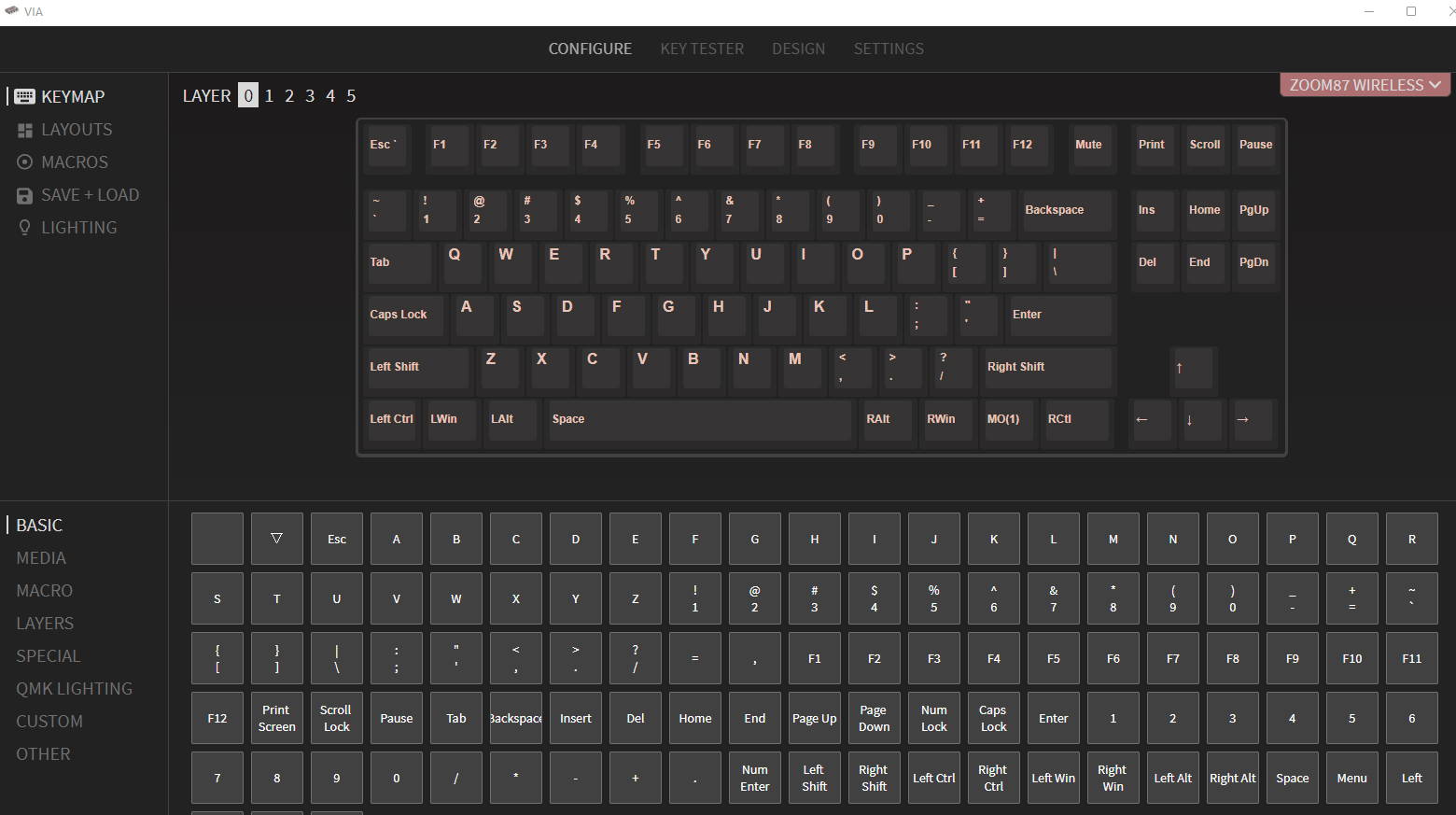 The Bluetooth PCB is fully compatible with VIA, the powerful GUI widely renowned for it's customizability and ease of use. Remap any key on the keyboard on 4 different layers, including the knob. Use built in powerful shortcuts and macros, or define your own!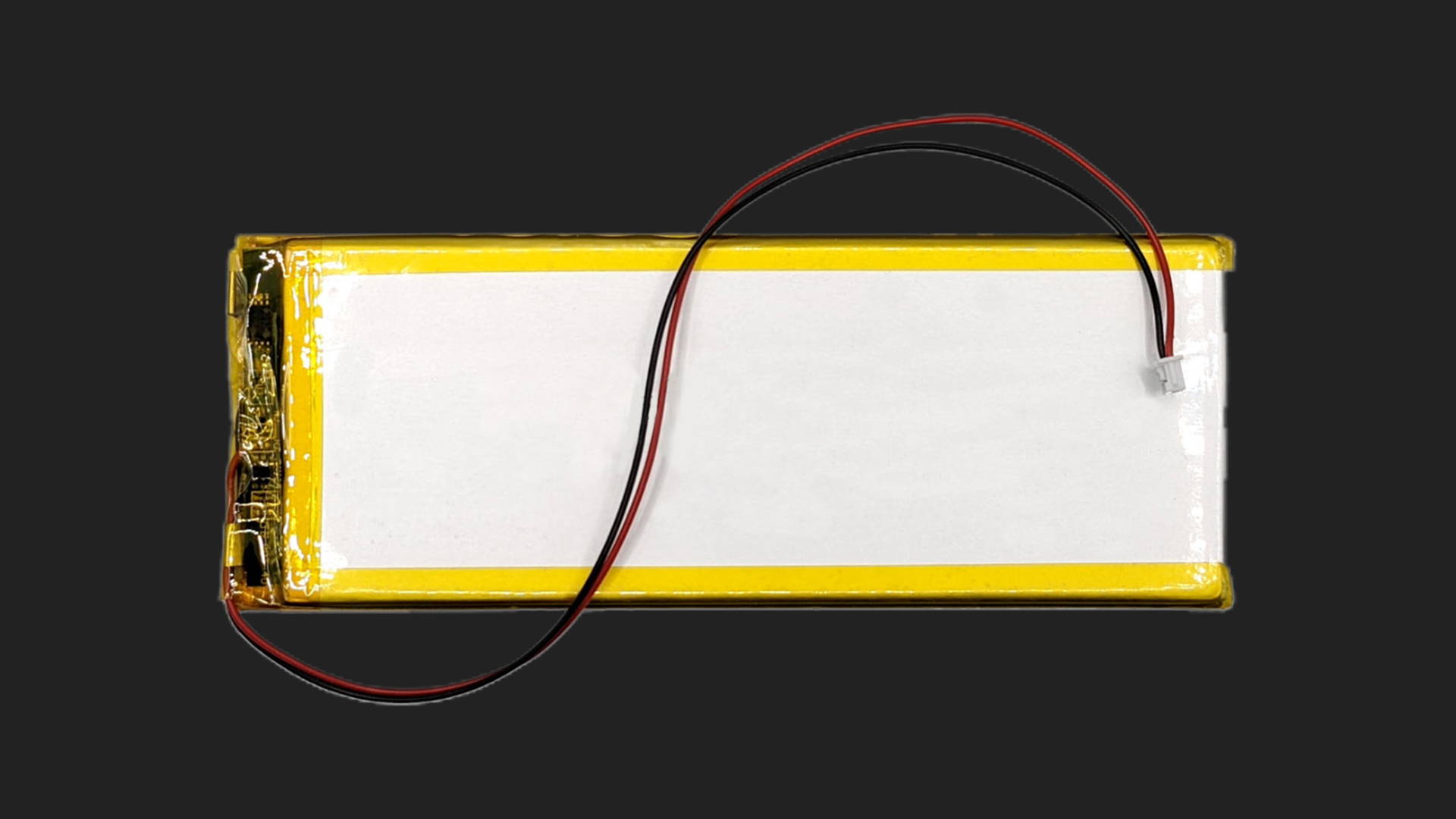 Every Zoom65 Essential Edition V2 comes with a Li-ion battery included in the kit. The battery should last 6-8 weeks between charge under normal use. Once it's out of charge simply connect your keyboard to your PC / laptop using the included usb-c cable.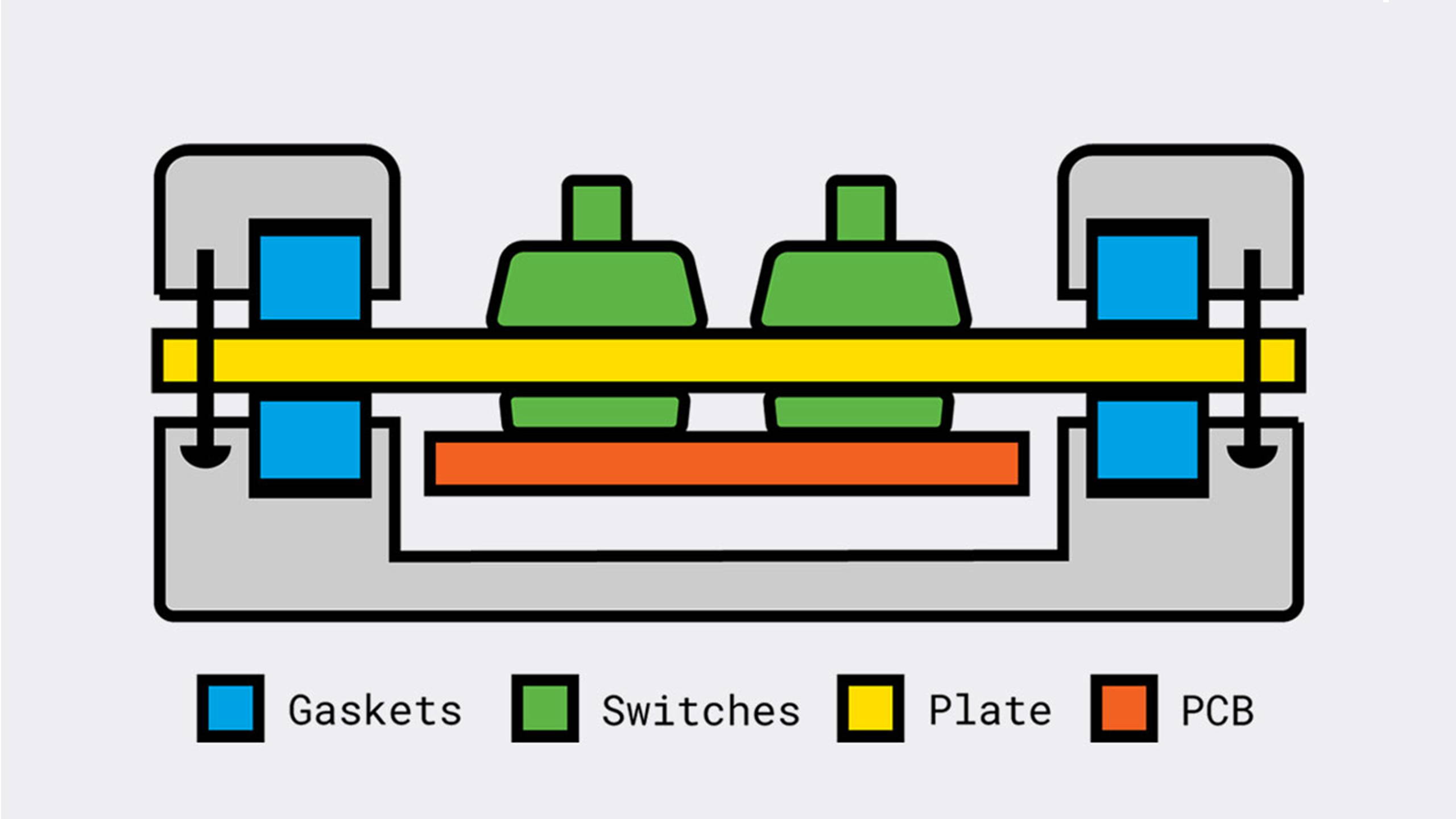 Zoom65 EE V2 uses a gasket isolation mount structure for a soft, bouncy and pleasant typing feel that won't fatigue your fingers even after hours of typing. Gasket mount keyboards sound better and feel more even throughout the board than the typical off-the-rack tray mount keyboards.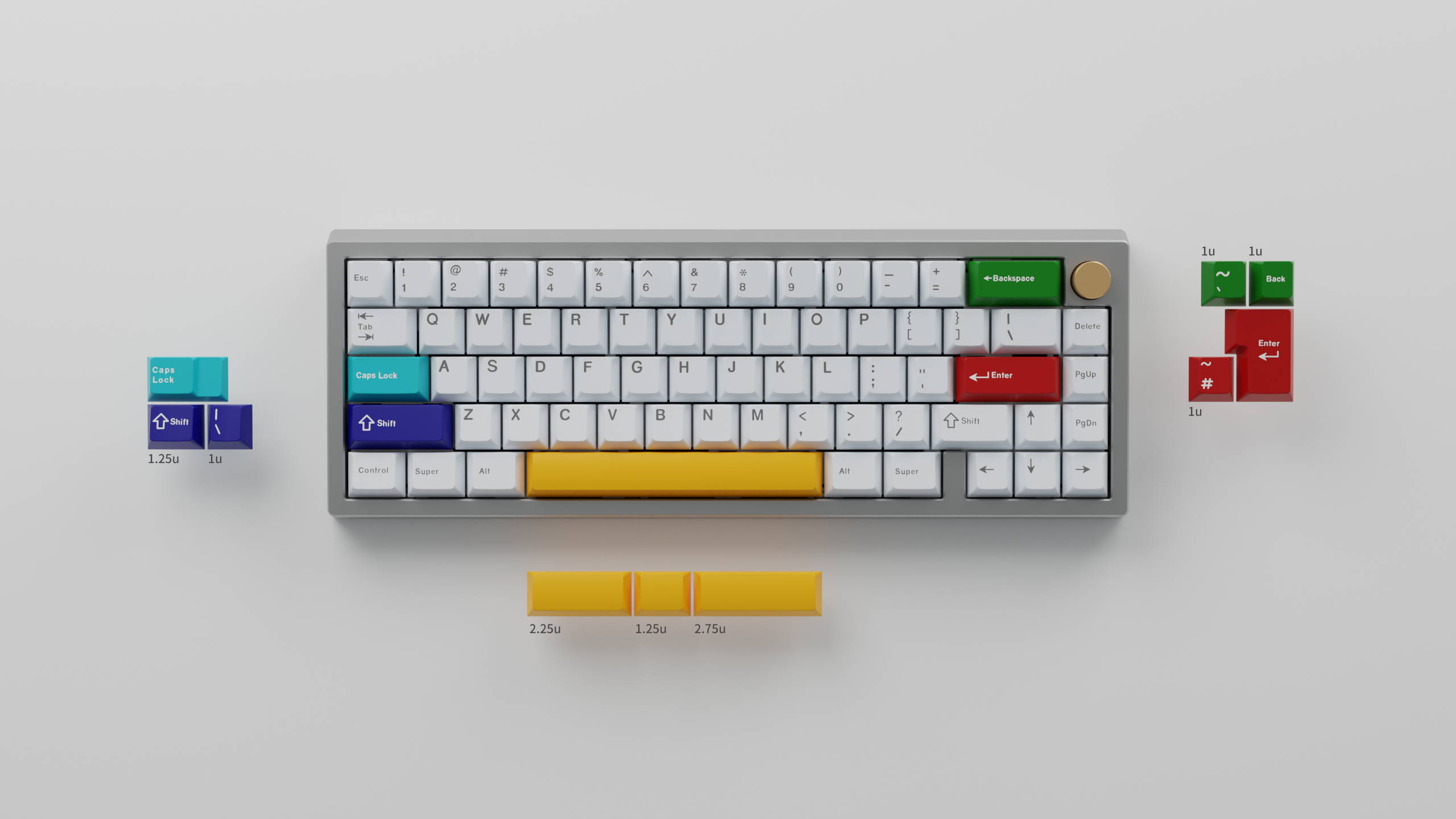 Unlike traditional keyboards, you are not stuck with just one layout on Zoom65 EE V2! Change things up every now and then with split backspace, left shift and spacebar! You can also switch between normal and stepped caps lock or ANSI and ISO enter.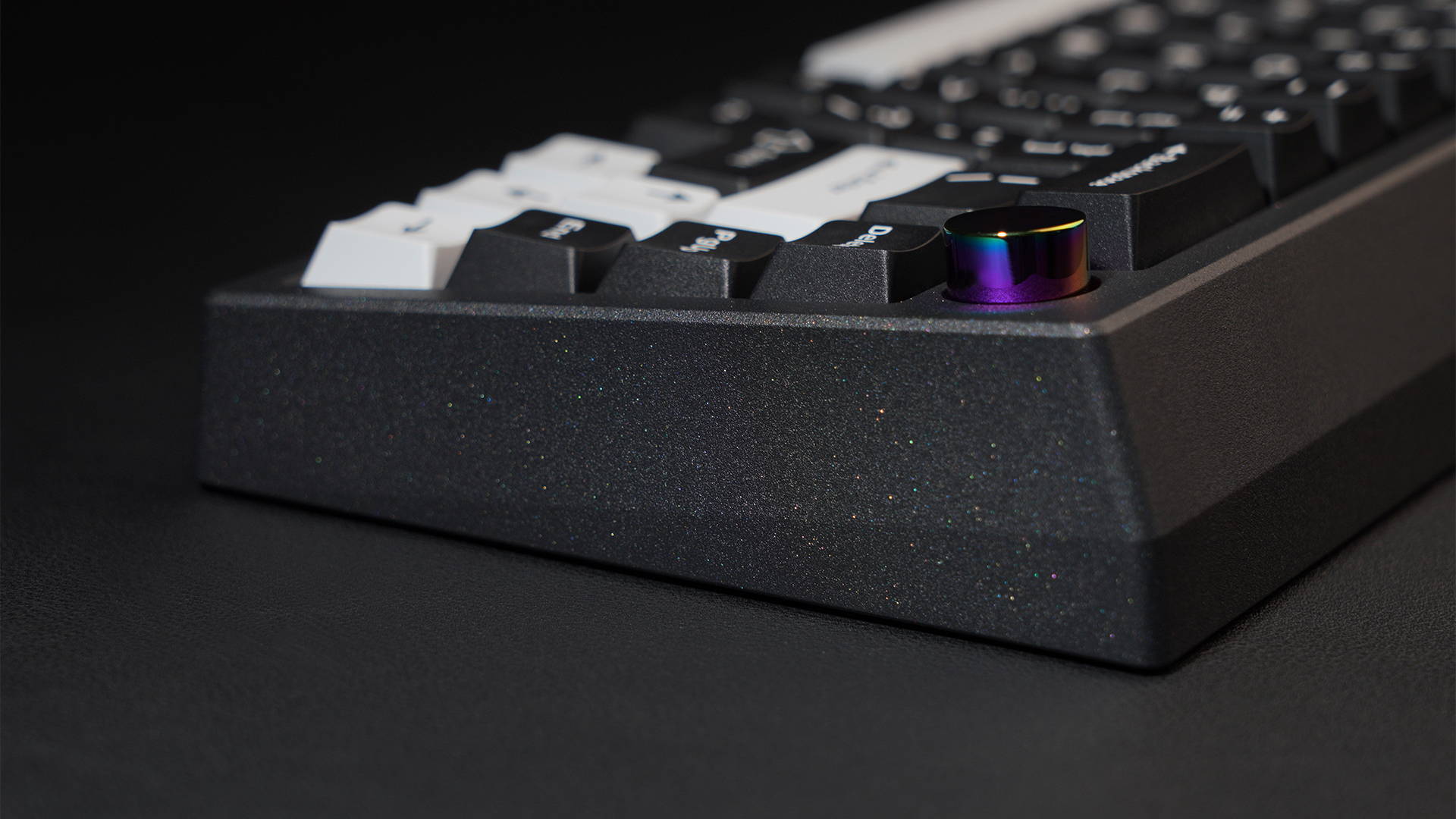 Upgraded Case Finish Treatment
All case colors except GT Silver are electrostatic coated like previous Zoom65 EE, but they are more delicate and smoother.While GT Silver, due to its special colour, is nano coated like Zoom TKL series, which is very similar to anodized aluminium process.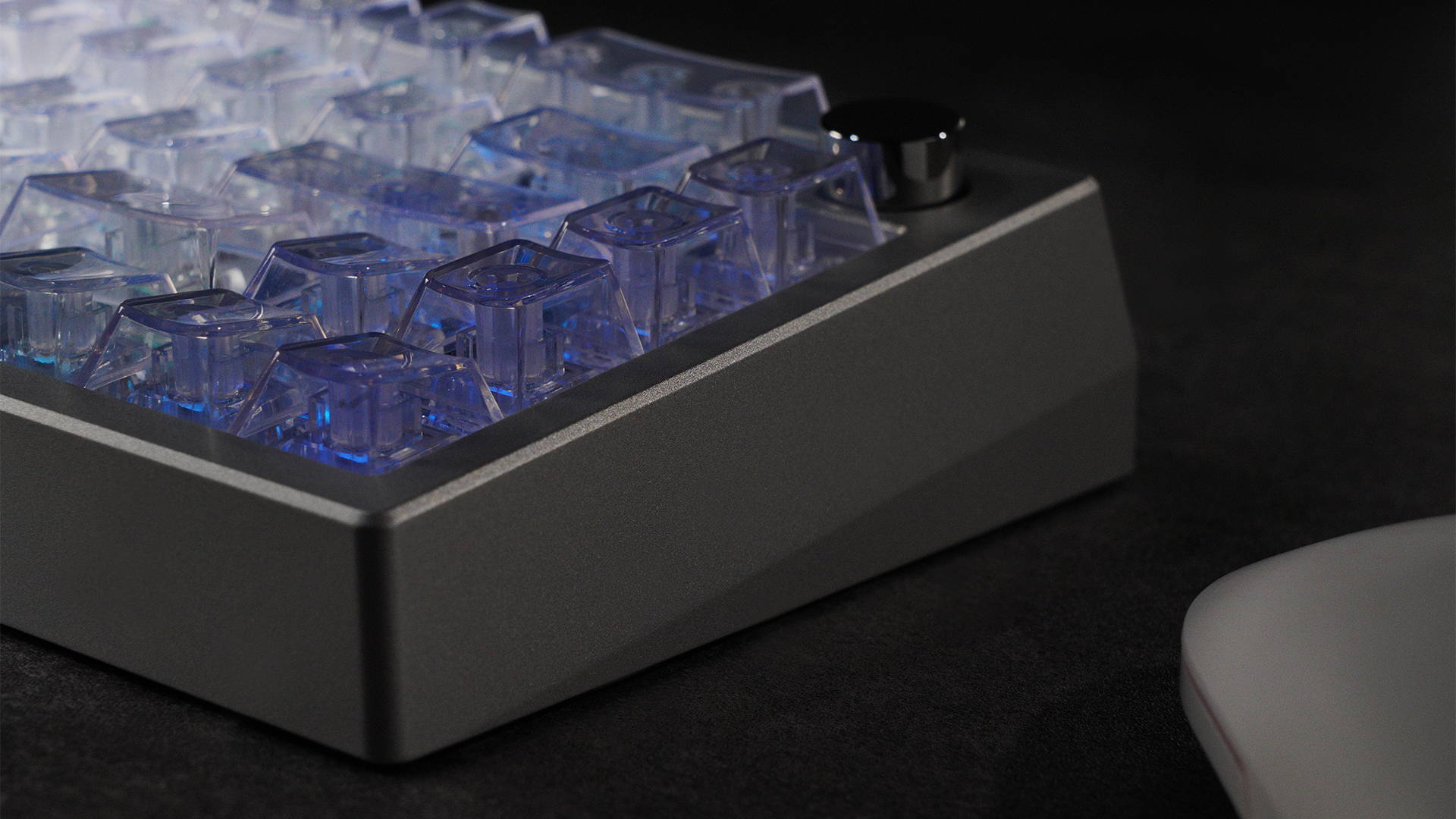 For the first time, we add per-key RGB to Zoom series. Zoom65 EE V2 provides a wide range of colors and effects for a different visual experience, and RGB lights can be used in both wired and Bluetooth mode, allowing you to turn on the lights anytime, anywhere.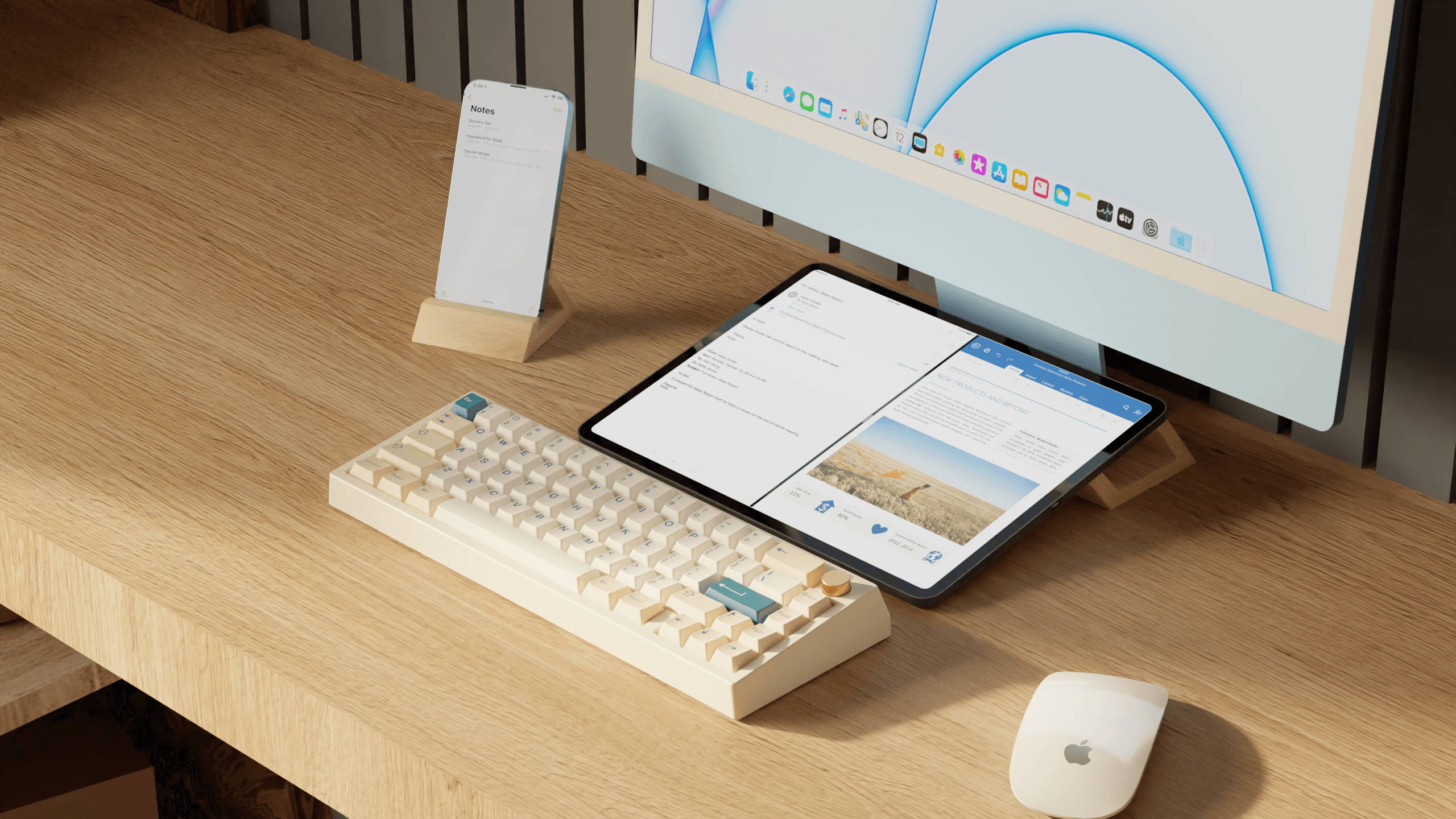 Leave the wires behind and use your Zoom65 EE V2 with your PC / Mac / tablet / phone with ease. The PCB has a polling rate of 1000hz in wired mode. The included battery can go many weeks between charges. Customize any key in the VIA app for Windows, Mac or Linux.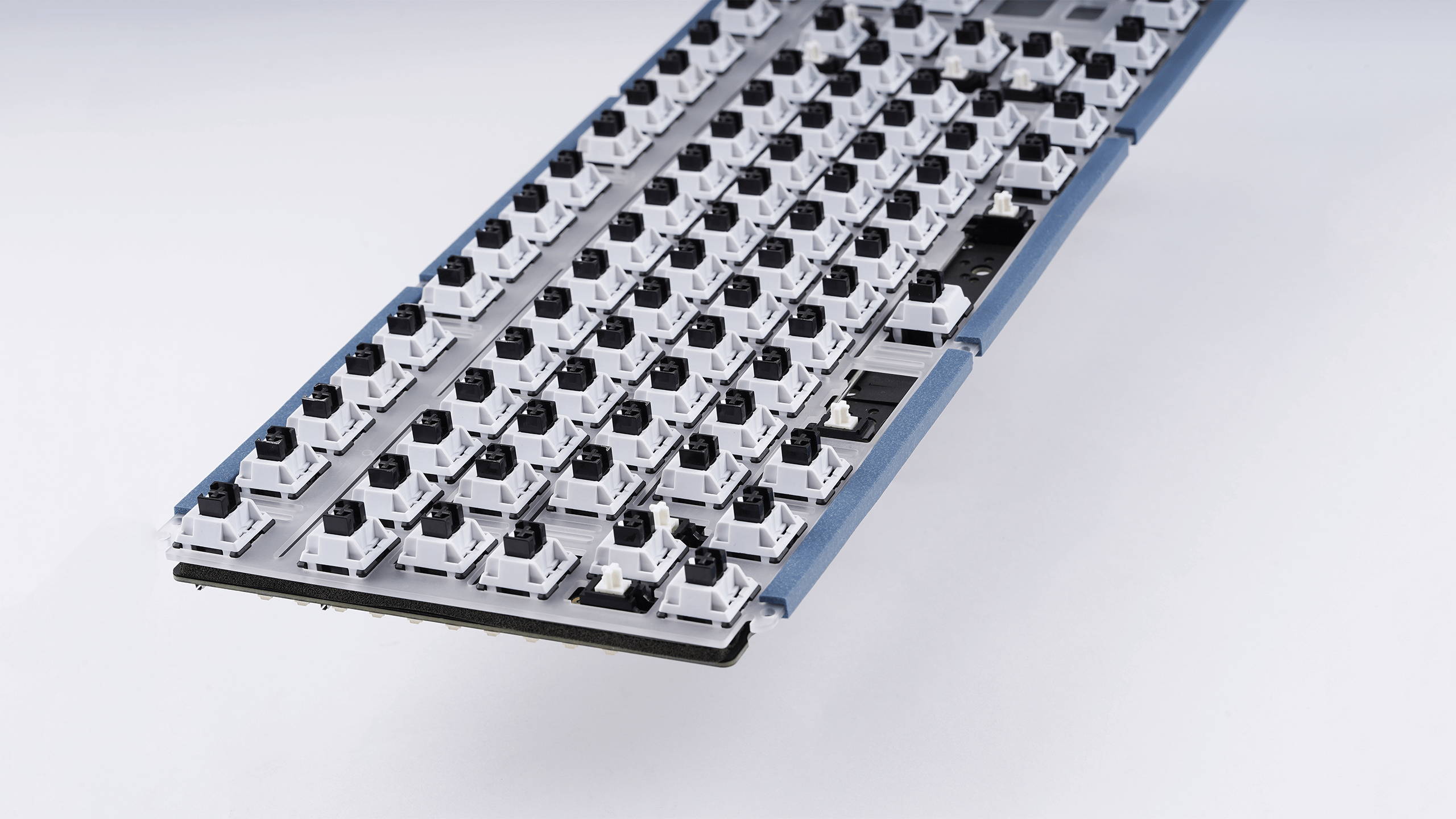 The gasket sleeves are made of supercritical foam, it can stabilize the plate as the same time giving appropriate space allowing it to flex in a balanced way. Just the right softness, not too stiff, not too much flex.
PCB and Bottom Case are made of lighter PORON material. To reduce resonance, many tests were done on the foaming material this time. We made the PORON lighter and the foam pores dense. Every minor detail matters a lot, with the current poron, the sound is more concentrated and is deeper than with normal dampeners.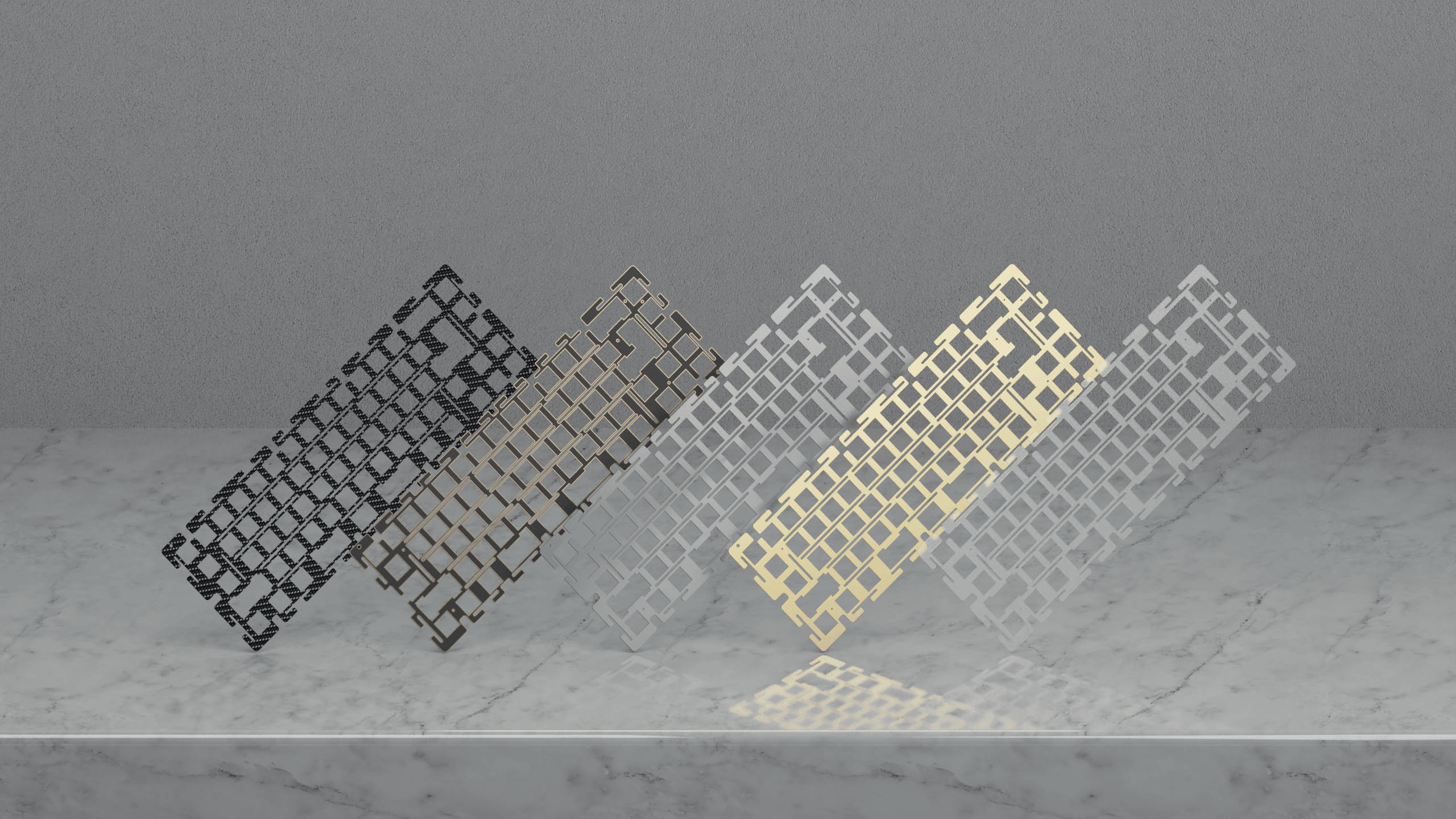 Plates in other materials, such as brass, aluminum and FR4, can be bought as add-on accessories, and they dramatically change the feel and sound of the plate.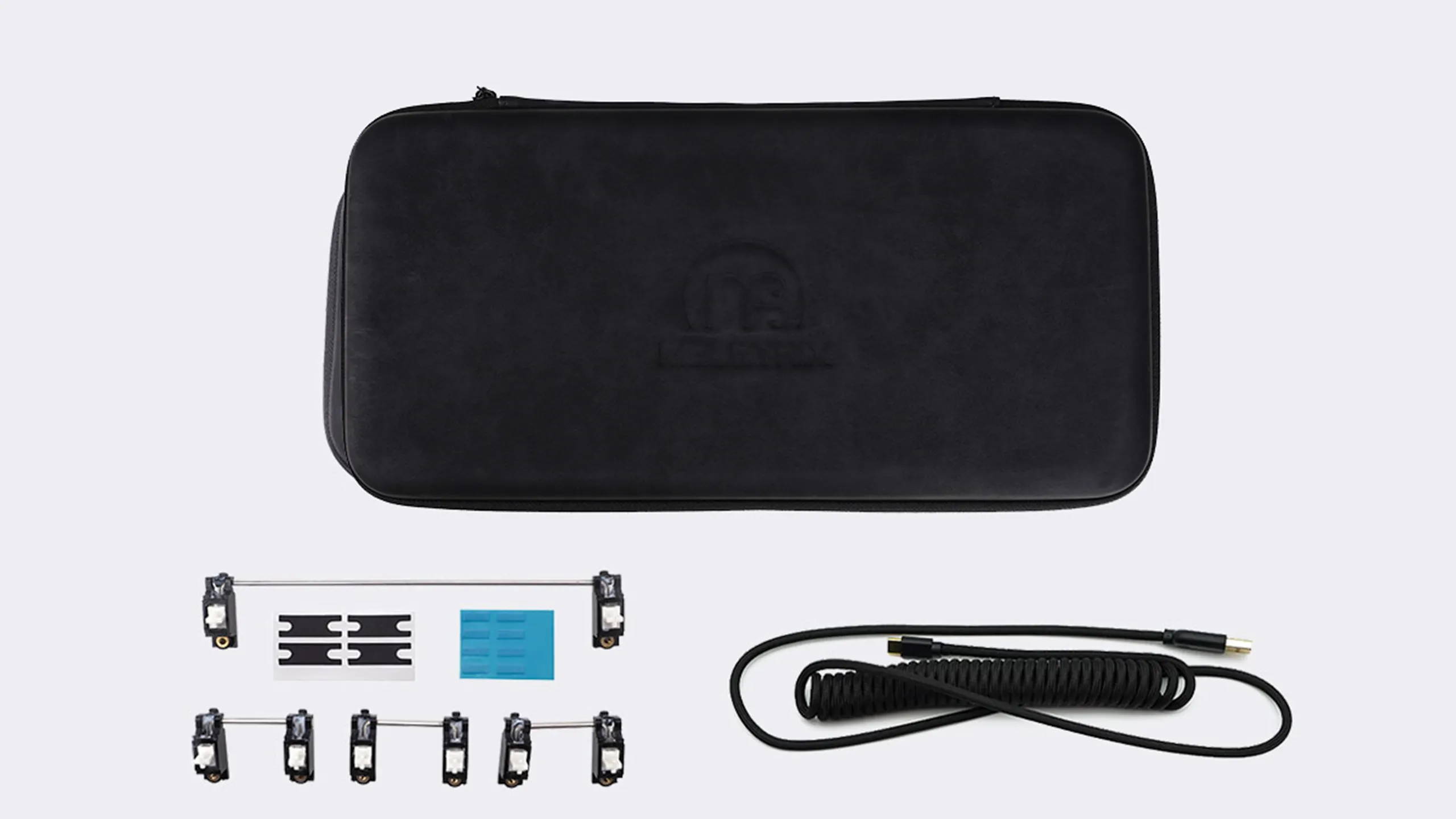 ZOOM65 EE V2 comes with almost everything you need to put together your first keyboard, including an USB-C cable, premium WS stabilizers and a carrying case. All you need to get are switches and keycaps of your choice, to build the ultimate keyboard that's uniquely yours.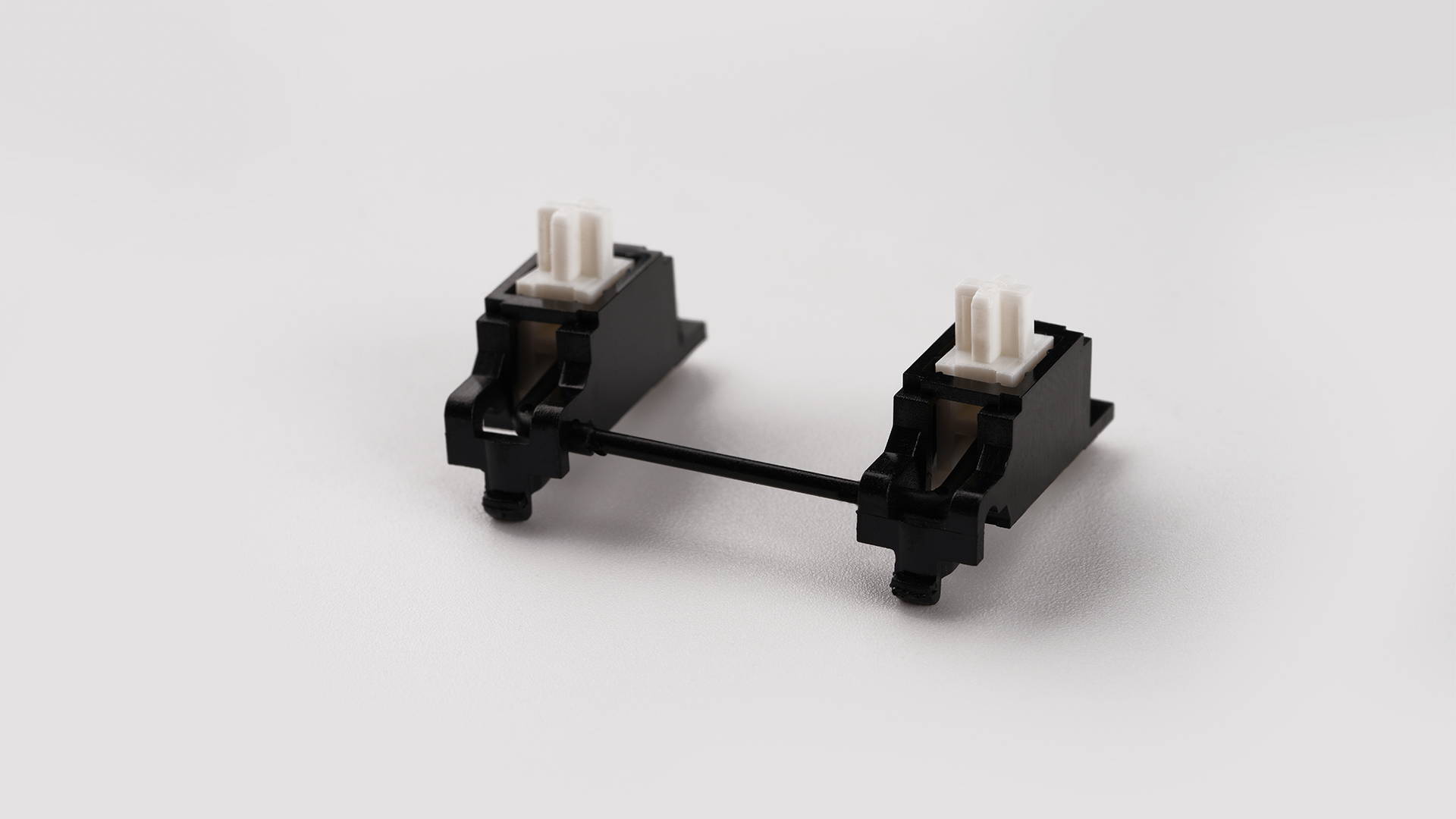 The new stabilizers were under development for almost one year, and will be included with the Zoom65 EE V2. They use soft TPU around the wires to achieve better performance even with minimal lubing.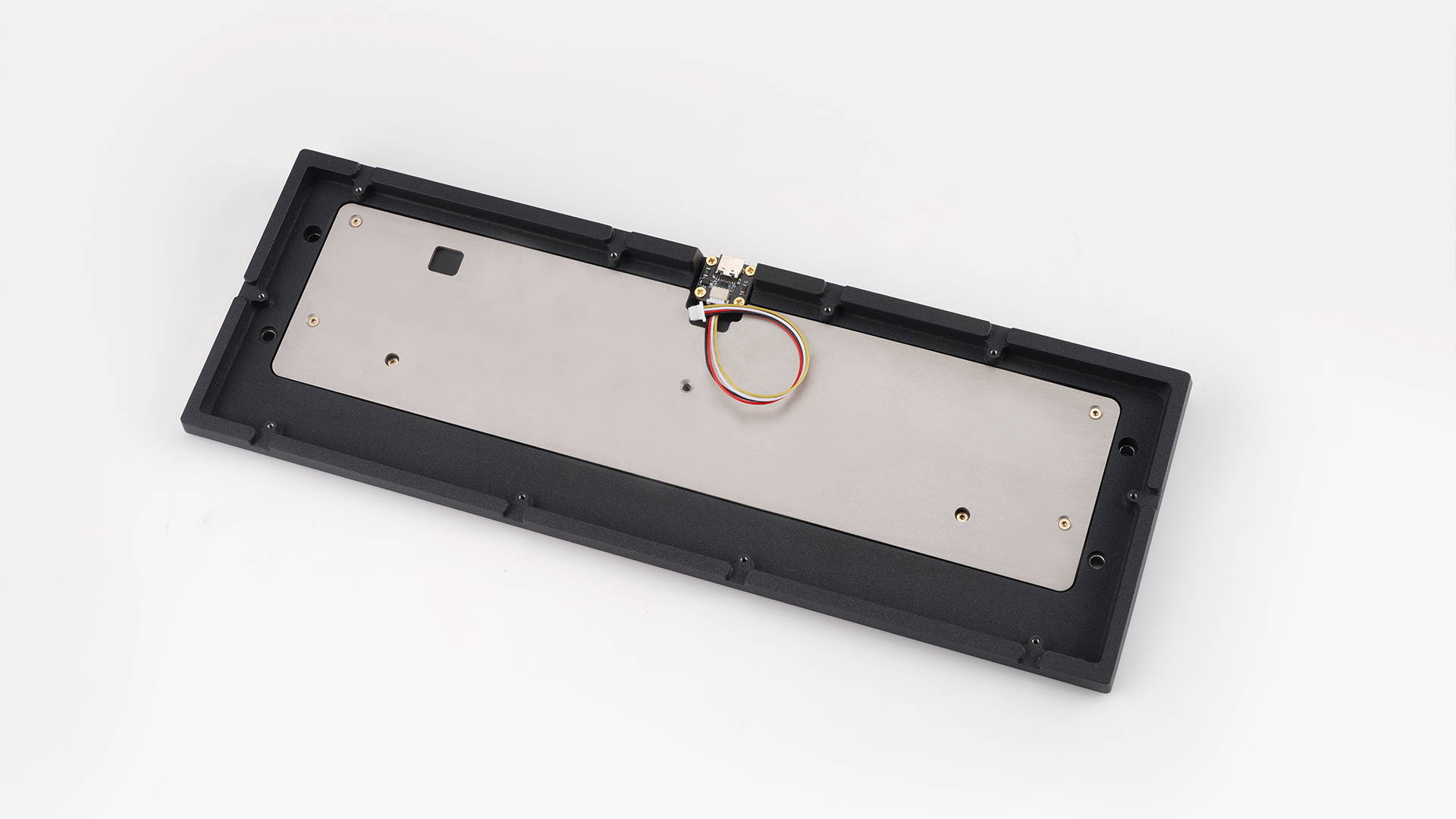 Take your keyboard to the next level with an internal SS weight, sold separately. It weighs about 234 grams.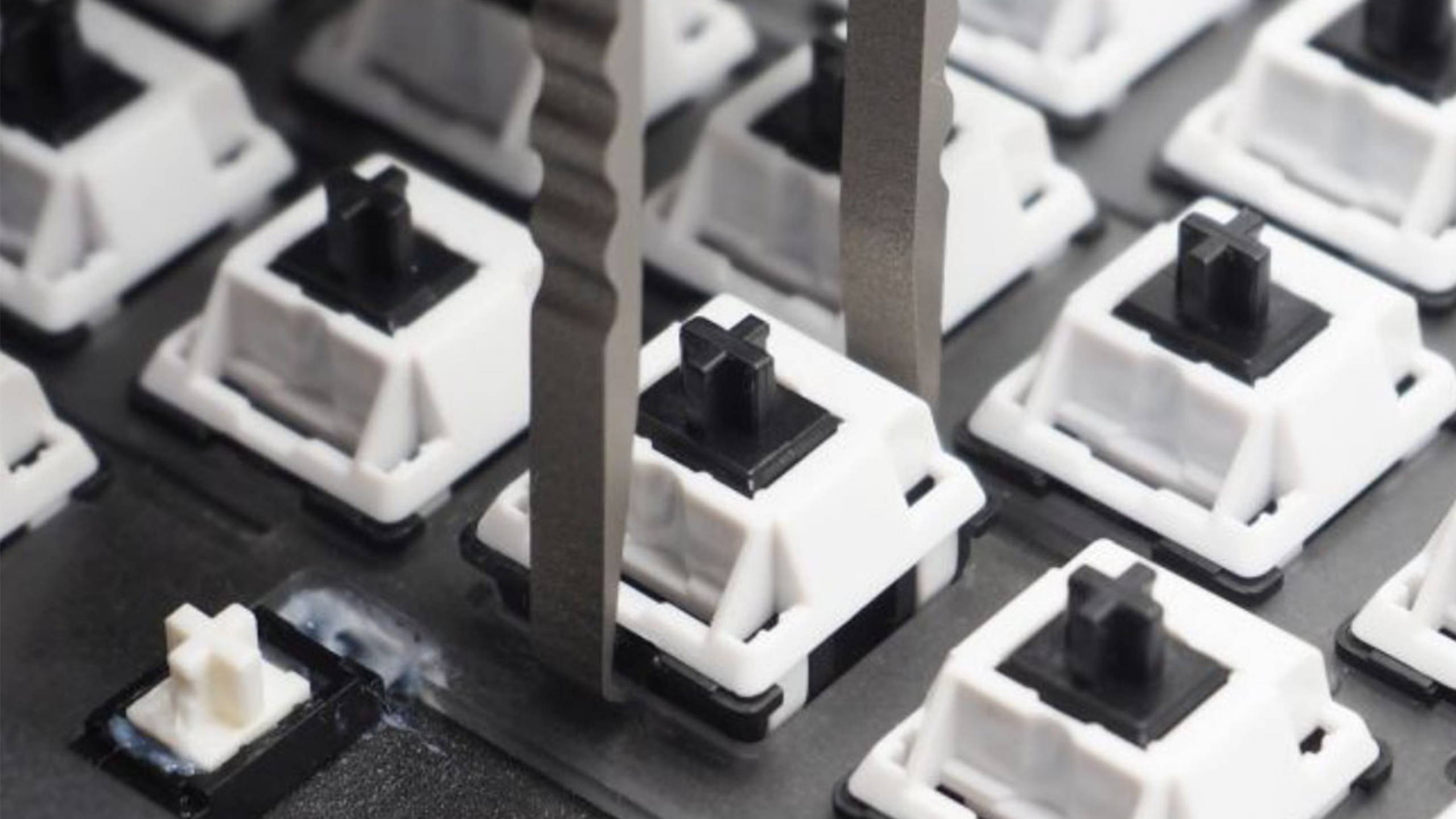 Zoom65 EE V2 PCB features Kailh Hot Swap sockets that allow you to just push the switches on, no soldering required! Changing switches is a breeze, you can go from linears to tactiles in a matter of minutes, all on the same keyboard!
Zoom65 EE V2 ASSEMBLY GUIDE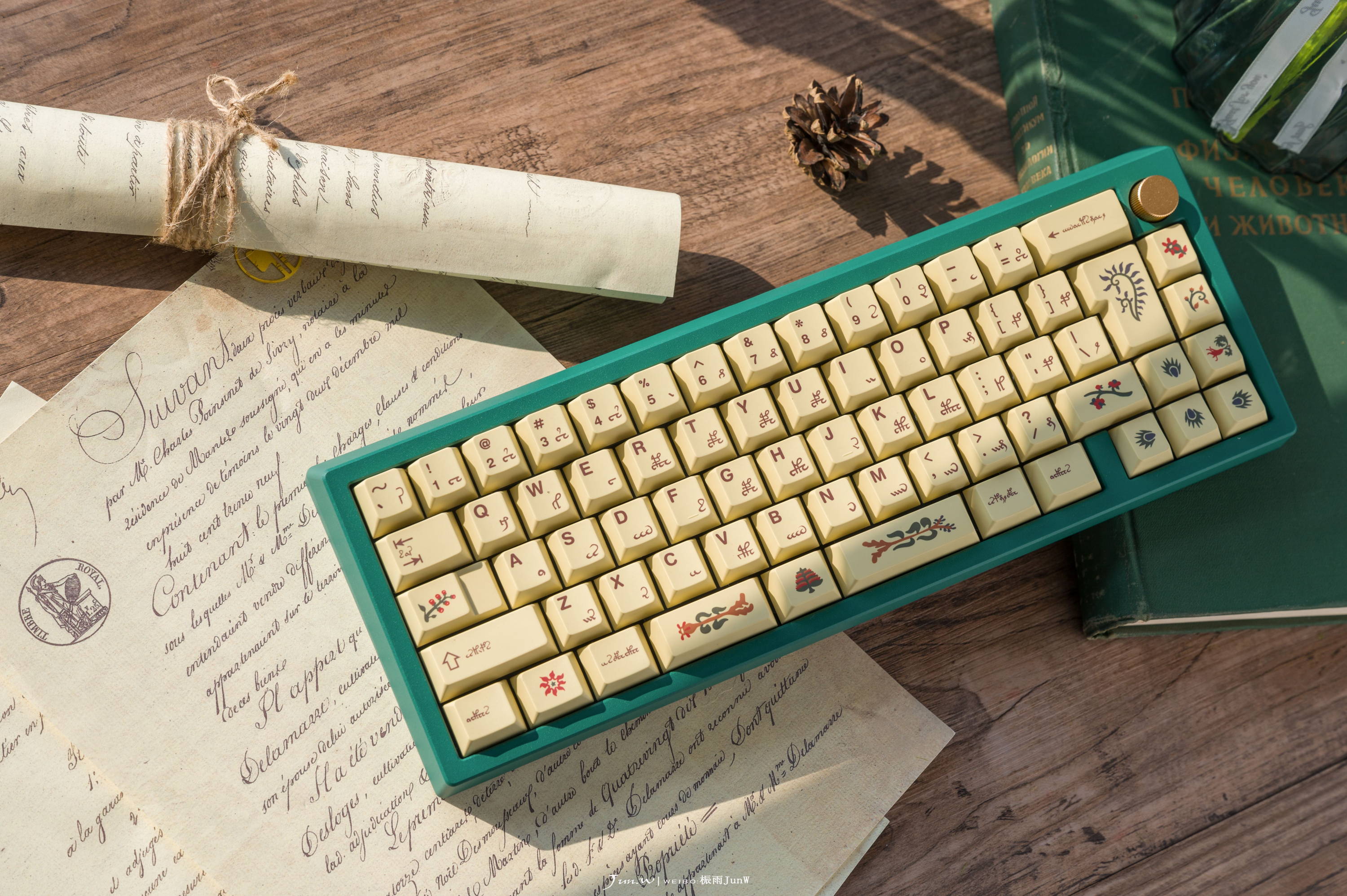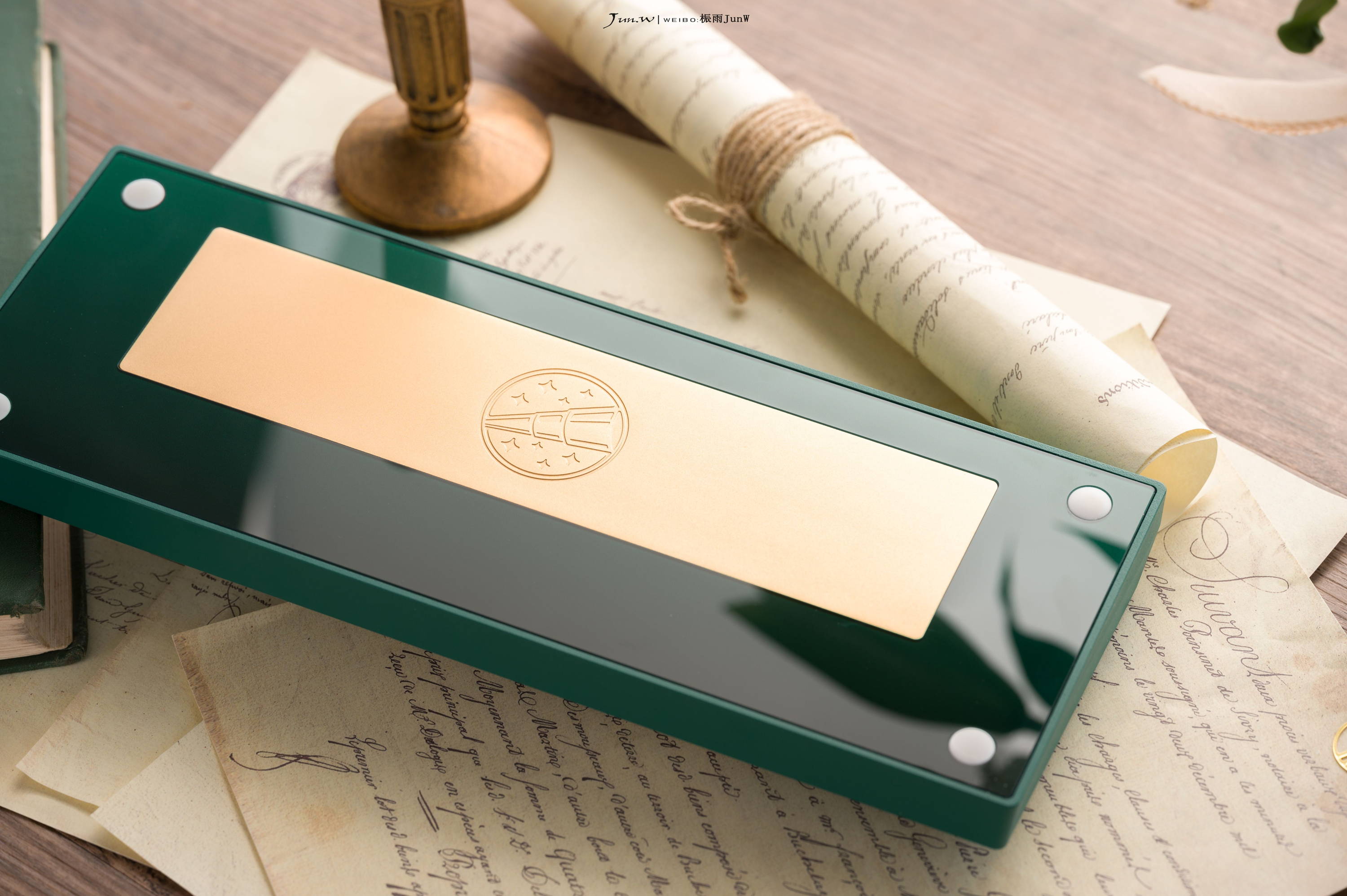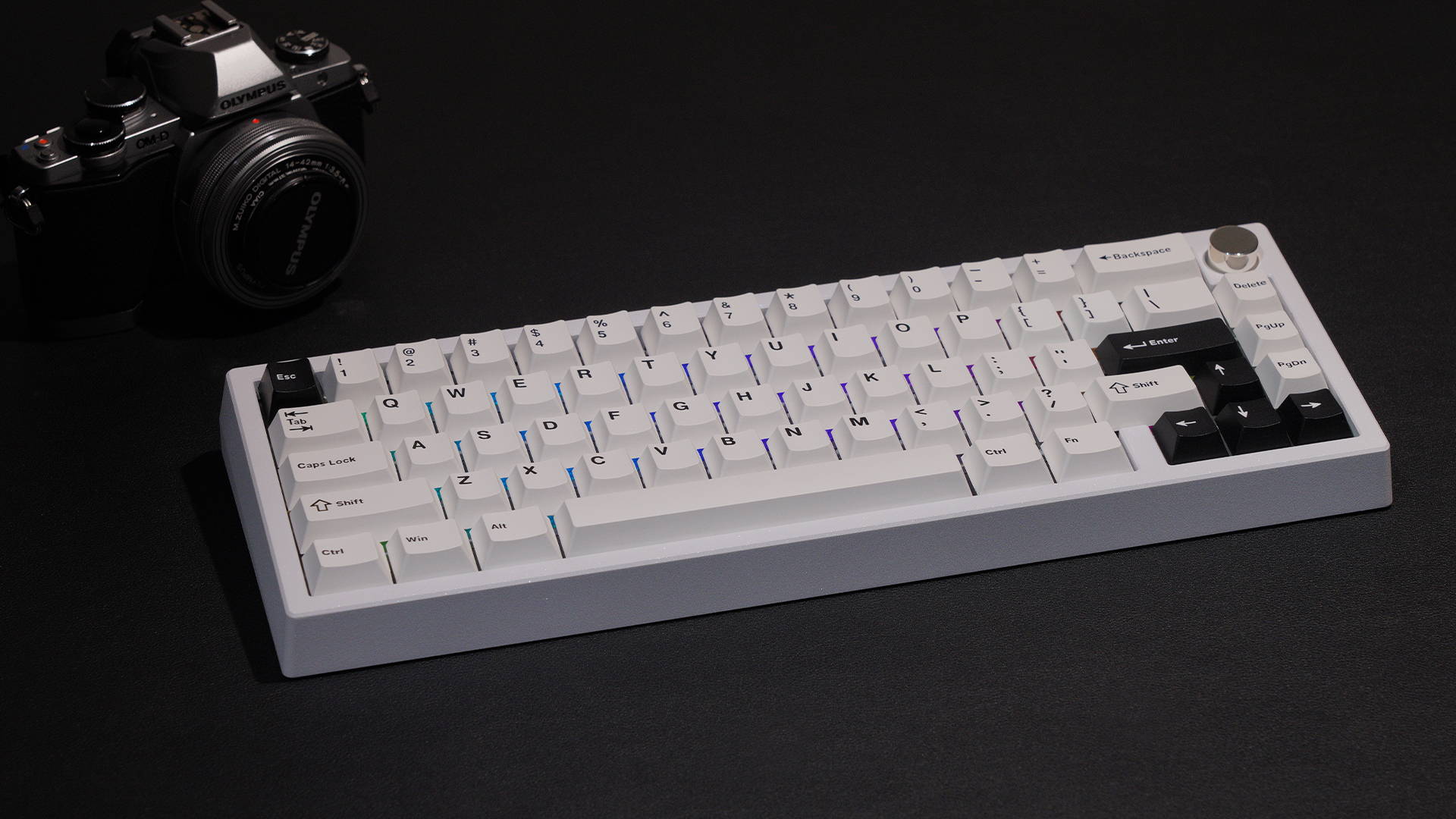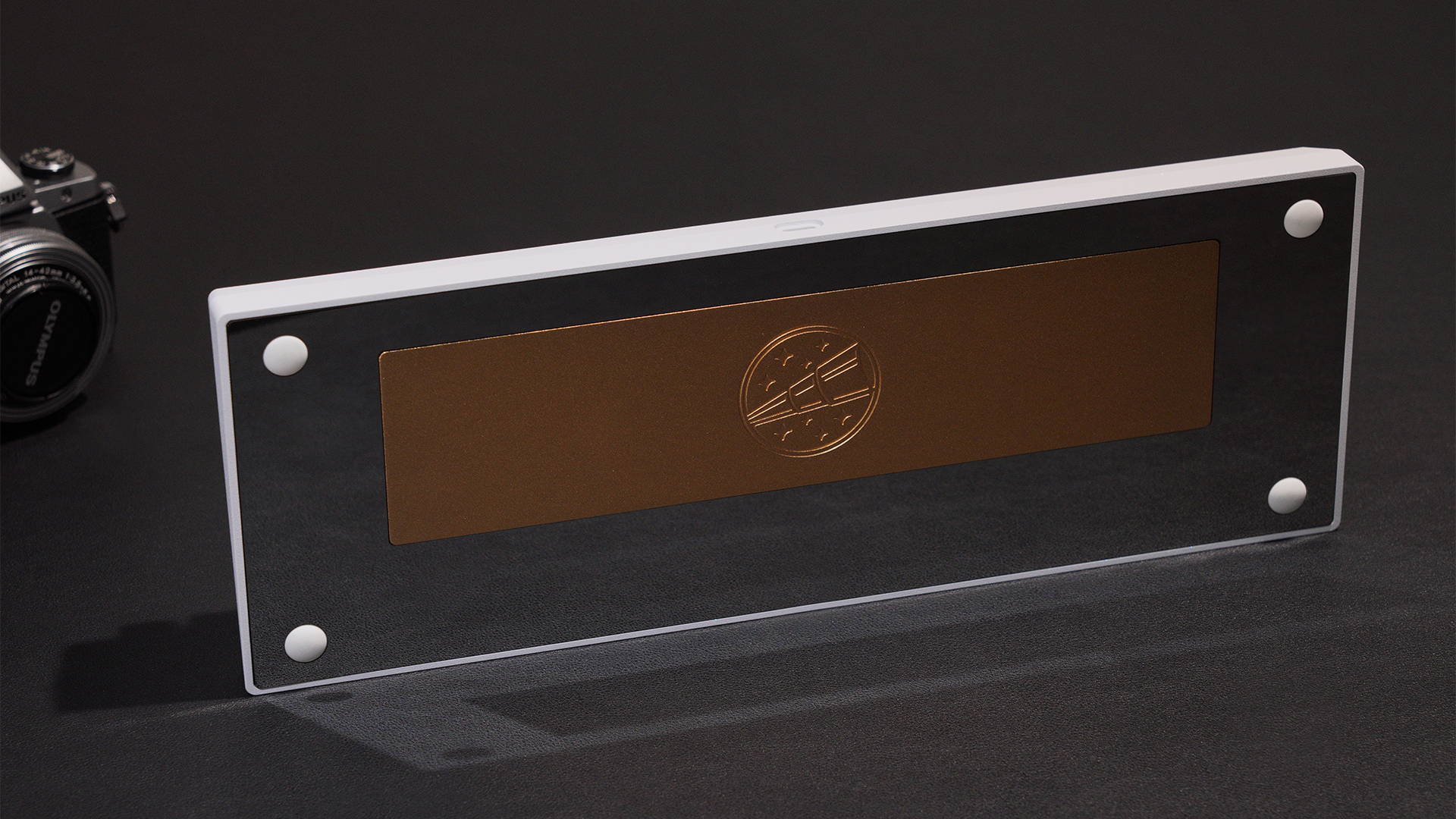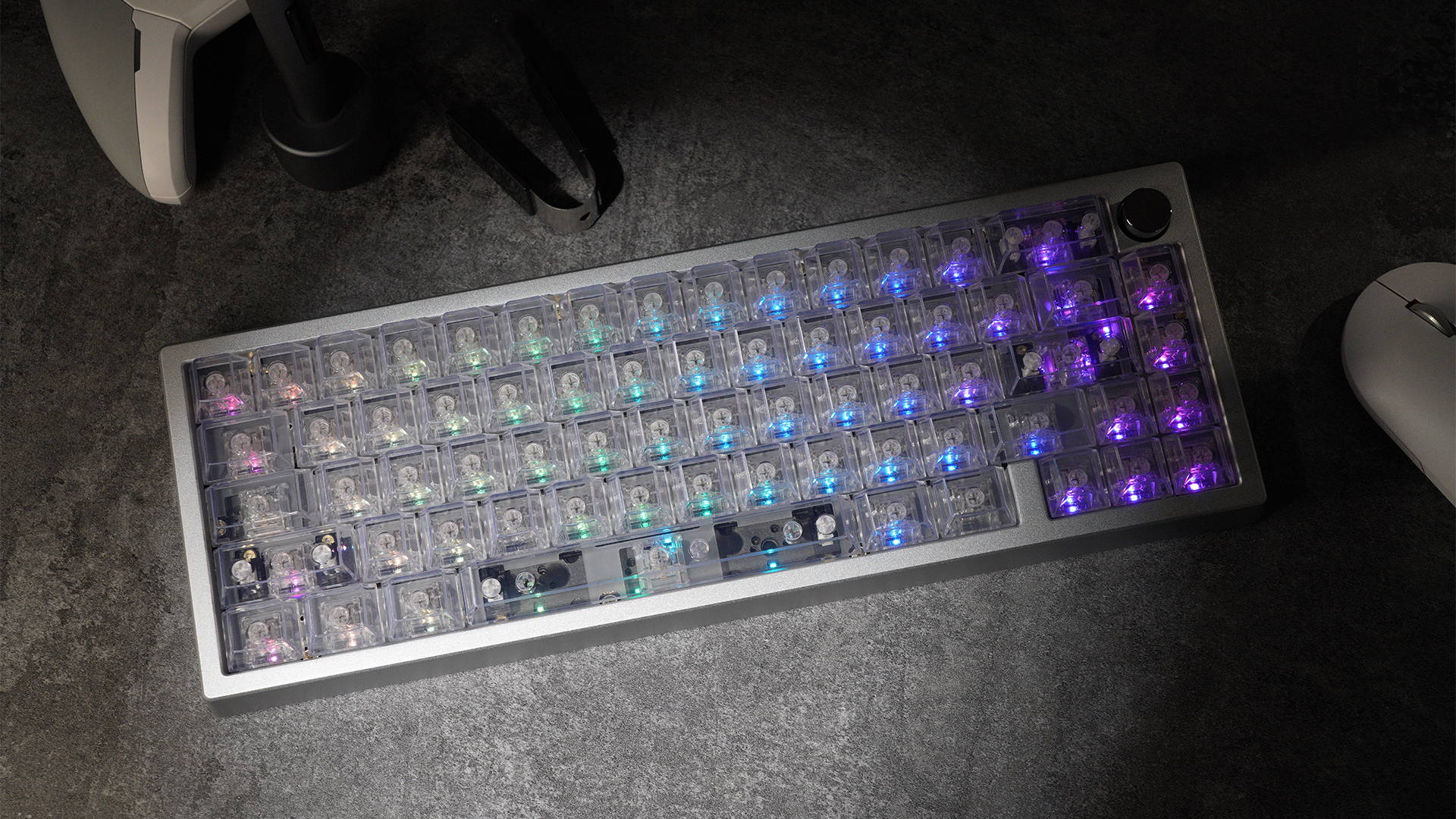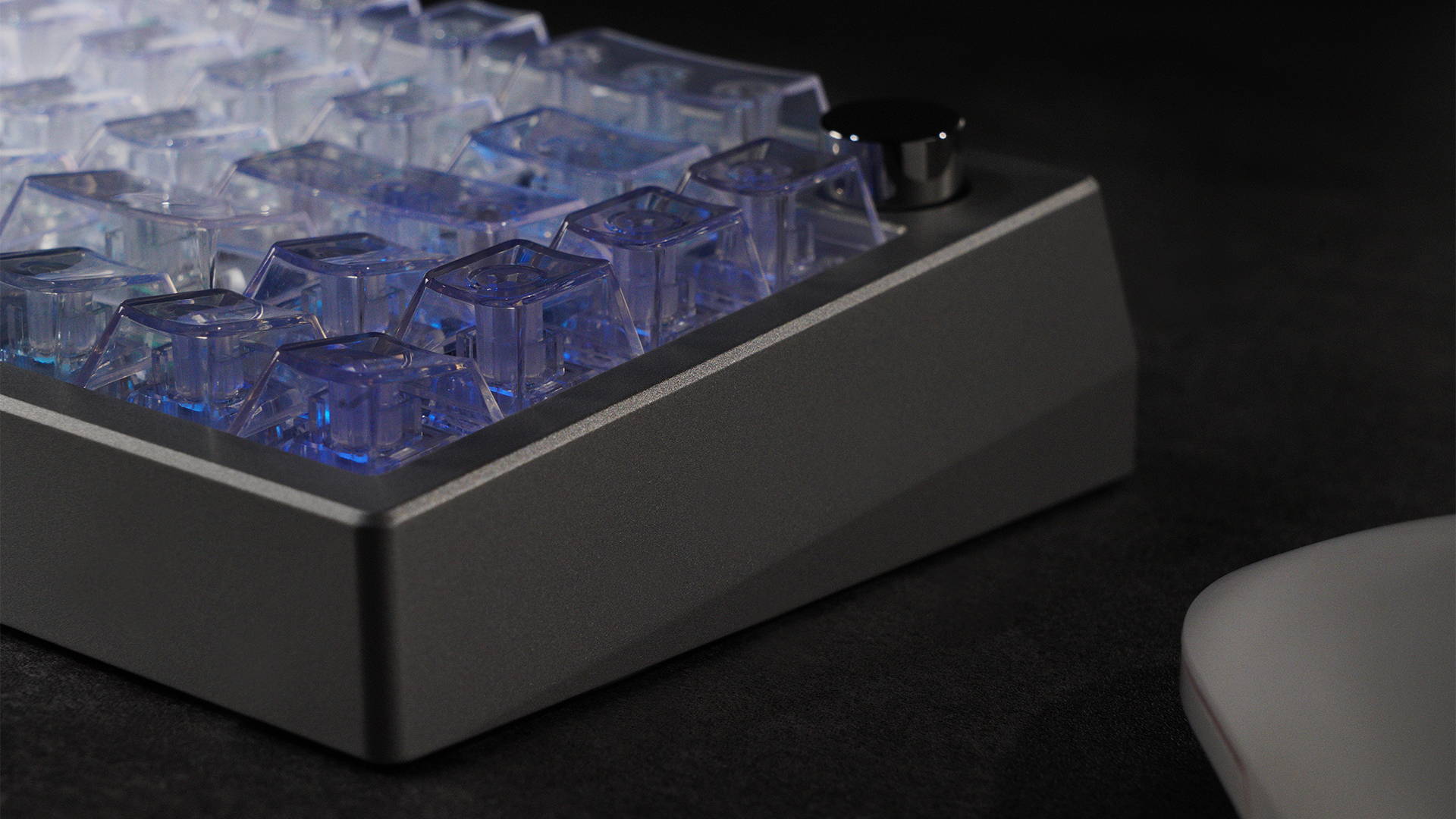 You cannot add any in-stock items to your order as we cannot guarantee its availability when the group buy is ready to ship.
You cannot combine this group buy order with a previous order as we cannot hold on to an order until the other one arrives.
There will be a 4% fee on order cancellations and refunds after placing an order. Your payment method will be charged as soon as you place the order. There are no refunds or cancellation after the group buy ends.
Since there are so many variations, images provided on the product page are renders or prototypes and are for display purposes only. Please also refer to the prototype's video as a reference before purchasing.