Zoom65 Essential Edition Extra Cases
$99.00
$109.00
saving
$10.00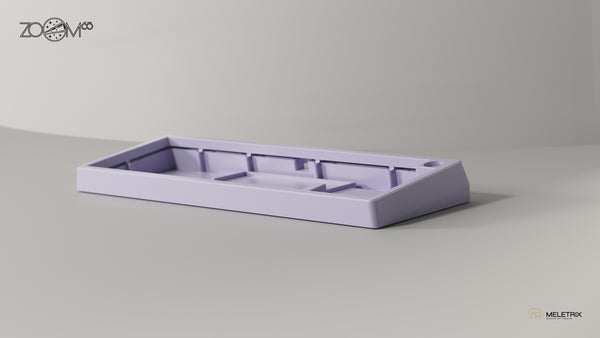 Zoom65 Essential Edition Extra Cases
$99.00
$109.00
saving
$10.00
Pre-Order Time:  September 21st, 2022 - October 3rd, 2022

Delivery Time: 
 E
xpected Mid-December
 Extra Cases Content:
• Top case 
• Bottom case 
• Case Poron gaskets
• Case Poron foam
• Feet
• Screws
Disclaimer

1. Reading and following the build guide is essential, especially if it's your first time building. Please make sure to read the build guide in full before you attempt to install. If your unit is missing a printed build guide, please locate the online version linked on Meletrix website.

2. The case, weight and knob colors shown in the photos are renders. Colors may appear different on different screens and devices, depending on calibration and color profiles. Actual colors may appear slightly different in production units.

3. Please note that this is a pre-order. Any time estimates are our best guesses, they're not guaranteed deadlines. Delays and setbacks may occur, especially in a world still recovering from Covid-19. Please DO NOT PURCHASE if you do not agree with the terms and conditions outlined in this page.

4. Your payment method will be charged as soon as you place the order. As such, if you cancel your order there will be a 4.4% fee applied to the total refund to account for payment processing fees. This is a fee we do not get back in case of a refund.

You can only cancel or request a refund while the pre-order phase is still active.
There will be no refunds or cancellations after the pre-order period ends.
Please subscribe to our newsletter or join our discord for updates.